20
Oct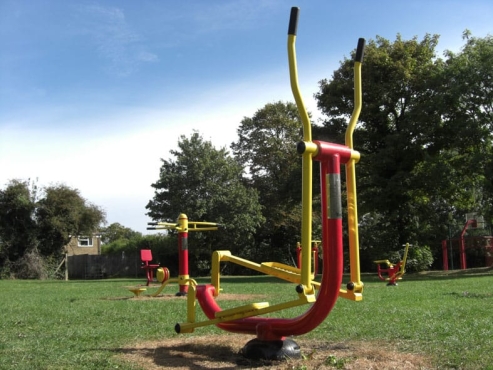 Outdoor Fitness facility for Cranfield, Bedfordshire
NEW Outdoor Fitness Equipment has been fitted by Caloo in two parks within Cranfield Parish in Bedfordshire to help encourage villagers to lead a healthy lifestyle.Cross Rider Selected items from the Caloo Workout range have been 'outstalled' into two Parish parks to create a fitness facility which provides a full body workout opportunity for the residents of Cranfield. Equipment selected includes the cross rider, air walker and rower which have immediately proven to be a popular provision with local residents and Councillors alike.
Parish Councillor Jo Stannage said 'The Council felt that it was the adults' turn to have some new equipment in the parks which is fun to use but also good for their health. The equipment has been placed near to the children's play areas so that families can use the park facilities together'.
Caloo Outdoor Fitness Equipment is designed for users aged 7+ and can be used to create unsupervised, FREE access, outdoor fitness facilities to benefit the whole community. With resistance offered from user weight, these carbon neutral, human powered units are environmentally friendly and great fun. With many different activities, communities can choose items that provide a fitness challenge or units that aid rehabilitation or recovery after illness or injury.