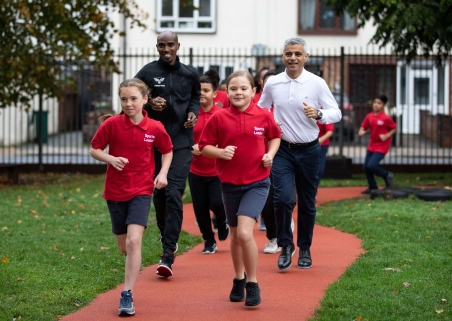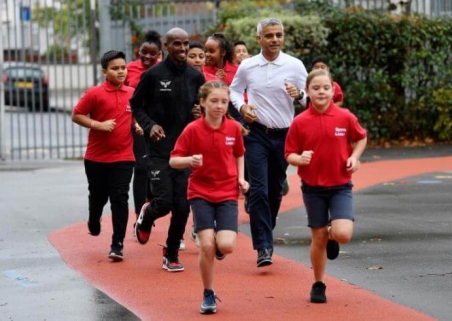 Project Details
CLIENT
Cubitt Town Junior School
BUDGET
£22,025.00 + VAT
DATE
2018
PROJECT TYPE
Daily Mile Track
The Brief:
The Client were looking to get on board with the Daily Mile initiative and were interested in having a new track installed around their grounds. The Caloo representative visited site to discuss surfacing options available.
We allowed to install 20mm depth of wet pour rubber surfacing on the existing macadam area and 50mm depth of wet pour onto the existing grass area. The wet pour surfacing will have an grip improving additive added to the surface. We are pleased to offer certified Wet Pour Rubber Surfacing.
The Challenges:
The installation took place on existing tarmac surfacing and grass within the school site, we ensured an accurate installation to ensure one smooth continuous surface was achieved.
Outcome:
The new Daily Mile track was a huge success and the school recently were visited by Mayor Sadiq Khan and Gold medalist Mo Farah to promote the use of Daily Mile tracks within schools as a way for children to keep healthy and exercise outdoors.
The school has seen regular use from their track and the wetpour surface offers excellent drainage throughout the wet winter months. A fun way for children to exercise easily at school.