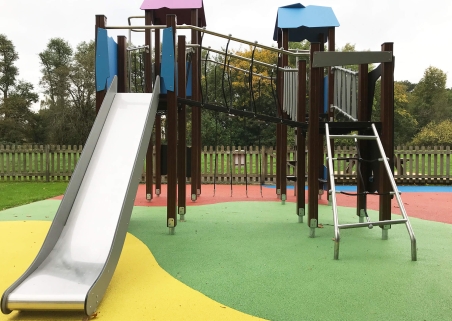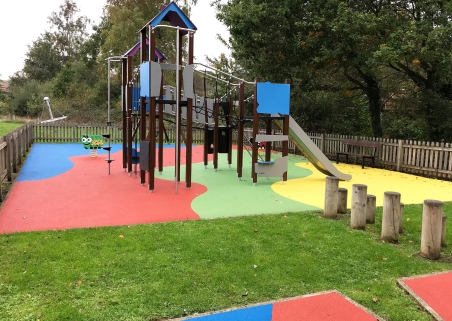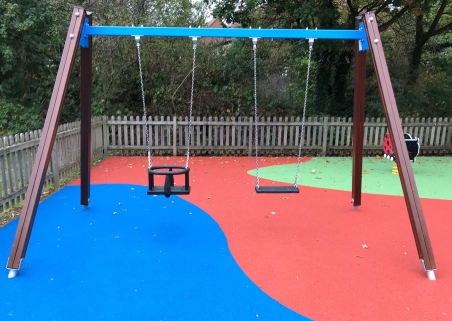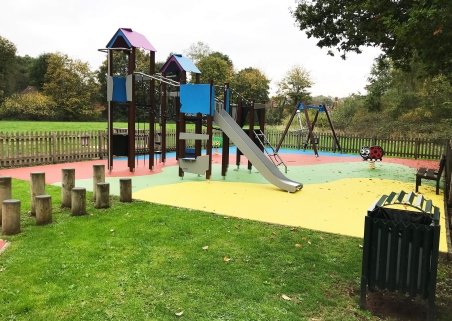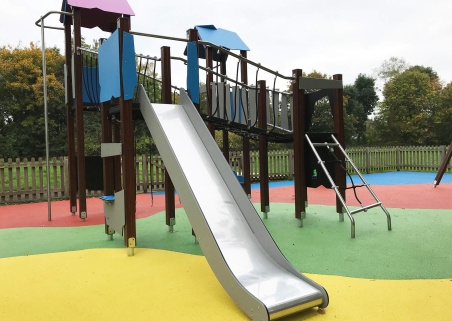 Project Details
CLIENT
Test Valley Borough Council - Wicklow Drive Playground
BUDGET
£22,725.61 + VAT
DATE
2018
PROJECT TYPE
New Playground Equipment and safety surfacing around new and old units
The Brief:
The Client were looking to transform an existing playground with new colourful wet pour surfacing around existing kit. The Client were also looking for a large multiplay unit for all age groups to be installed alongside a new swing set.
Equipment Installed:
• WD 1411 Timber Multiplay Unit
• 1 Flat and 1 Cradle Timber Swing Bay
• Wetpour safety surfacing around new and existing play units.
The Challenges:
The site is situated within a community park so HERAS fencing was erected to protect the public during the installation. All tools and equipment were removed from site at the end of each working day to remove any additional risk to the public.
The Outcome:
The new playground has been very popular after opening late summer. The new safety surfacing has brought the existing equipment back to life with a colourful rainbow design. The new multiplay has proved a big hit with the children, offering over 10 play activities across the unit. The new swing has also offered a new play element for older and younger years within the site.
Works completed by an Abacus Lawrence Group Company.