23
Apr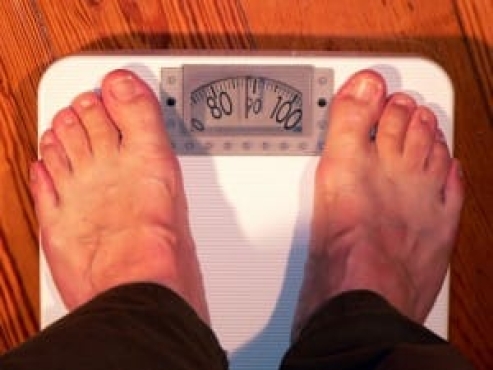 Obesity in men has TRIPLED over last 40 years
We live in an age where the entire world seems obsessed with something called an 'obesity crisis', but what does that actually mean? Sometimes it's easier to boil things down to the pure numbers to recognise the scale of a problem.
My memories of 1975 seem almost sepia in colour, possibly even with a nostalgic cloud effect around them (a little like the opening to Bagpuss – anyone who was a child of the 70s will understand that one!) but Professor Majid Ezzati will remember the 70s in a very different way, as 1975 was the start of the biggest research project of his career, a study conducted at Imperial College London covering 20 million men and women across 186 countries and 39 years in the making.
Thanks to Professor Ezzati we now know that from 1975 to 2014 the number of obese people in the world rose from 105 million to 641 million, with obesity rates among men across the globe going up from 3.2% to 10.8% and for women from 6.4% to 14.9% in the same period.
Professor Ezzati describes the situation as dire, and says that "global obesity has reached crisis point".
He hopes that the research to which he has dedicated his career can, in some way, help to shine a light on this problem so it can be combated.
The research showed that the world's largest obese populations were in China and the USA at 89.6 million and 87.8 million people respectively. And, though the UK only has a mere 14.5 million people classifiable as obese, BMI among women here is the third highest in Europe. Projections suggest that 38% of women in the UK will be obese by 2025, the highest in Europe.
As you can see, there is a clear trend here, and this is why there is so much about obesity in the news – the hope is that by informing and educating people we can reverse this trend so that the dark future projected from Professor Ezzati's research, and that of other scientists, does not come true.
At Caloo our very business is dedicated to fighting the good fight against obesity. Through the schools and open spaces, parks and businesses that invest in our outdoor fitness and gym equipment, the clubs that take on our outdoor table tennis tables, and our dedication to fitness education and quality standards, we stand up for those who wish to look after the well being of others. We stand for the parents who want to release their kids from the TV and game stations, for the employer who wishes to invest in the health of their staff for greater productivity and loyalty, and for the institutions – medical, army, police – that know how vitally important it is to stay fit.
Heed Professor Ezzati's warning, get out today and improve our chances of winning the battle against obesity, here and across the globe.