6
Aug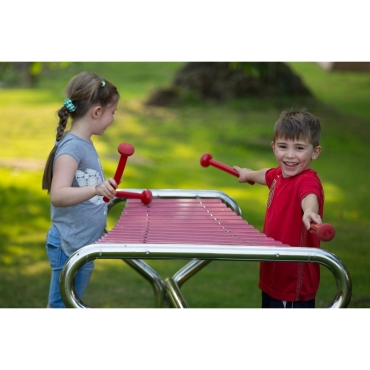 Hit the right note with our playground musical instruments
Music has always been a fantastic tool for learning and development with children, from creating a relaxing and calm environment to building energy and excitement, children (and adults) enjoy music at any age.
We have found the introduction of playground musical instruments is a great benefit to any play area, the low-level instruments are suitable for all age groups and abilities and can add another exciting sensory play space at any location, at a relatively low cost. We find the addition of these sections offers a great space for children with disabilities, whether this be physical, the low-level units are low impact and easy to use, or mental disabilities by working alone or socially to develop a beat or tune, music has been proven to stimulate and build confidence through play.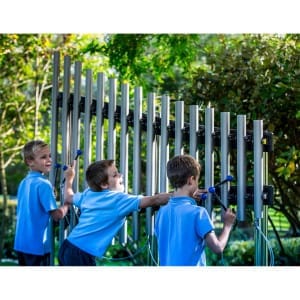 From a young age, even before birth, children are sung too and can feel a beat and rhythm in the womb, even going so far to show recognition of a song or beat after being born. Building a simple rhythm and steady beat can build on children's repetitive language development and self-esteem, the simple process of tapping or banging an instrument can enhance problem solving skills by following a simple musical tune and repeating this back.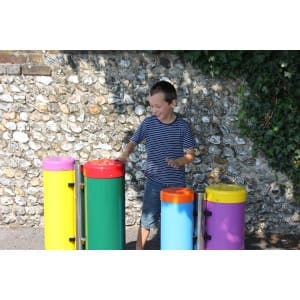 Simple nursery rhymes can be achieved on a xylophone or chimes as these include the key notes used for these tunes. Singing is a large part of a child's development to learn new vocabulary and children enjoy the wonder of rhyming through song. A social musical space within a playground means children can take their saucepan banging and piano bashing to an environment enjoyed with friends and create music through play in a safe setting.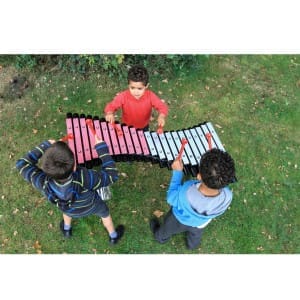 From as little as £400 for one or £2,795 for a set, we have musical instruments to suit all budgets and locations. Another great advantage of introducing this creative space into play is that the units do not require safety surfacing to be installed, so can fit within your existing location with ease.
To view our fantastic range of musical instruments please click here.