3
Jul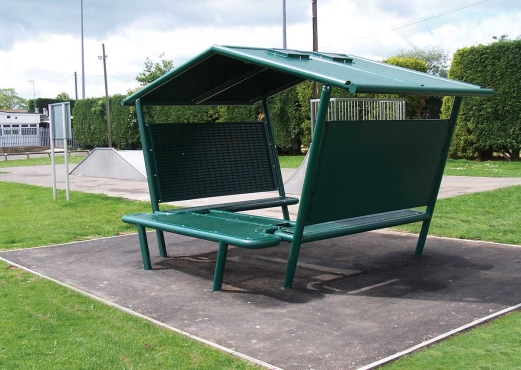 Rest Easy with our Youth Shelters
Sometimes it's the little extras in a park space which can make a big difference. This is why our range of Youth Shelters or Teenage Shelters as they are also known, is so large to offer you the best choice for your location.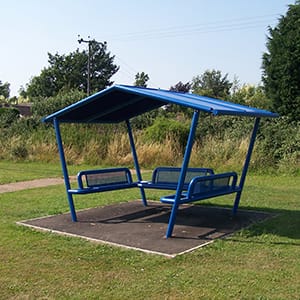 A Youth Shelter is the perfect addition to provide some sheltered seating within a park setting, members of the public can hide from the sun or shelter from the rain while on a dog walk or out for a walk with friends.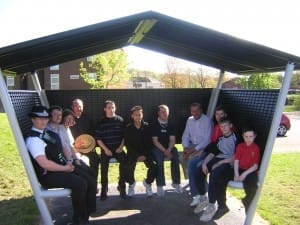 We often find Clients want these situated near a multi-use games area, skate park, playground or basketball court, to allow spectators a sheltered place to sit down. These are also a popular choice with teenagers as they can gather with friends as a designated social space and give them a destination point rather than lingering in a playground or at a sports court.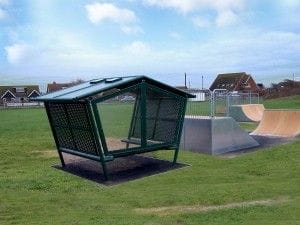 We offer many types of shelter in a wide range of sizes and specifications, our smallest shelter'The Open' which seats nine has open sides  through to the 'The King' which can seat up to 36 people and is enclosed for those looking for a larger seating unit.
Each teenage shelter varies with materials offered, we have the full steel sides and back panels which are made from 89% recycled steel, hot dip galvanised for a longer life span or we also offer the Lexan panels which are transparent to combat anti-social behaviour, these have 250 times the impact strength of glass.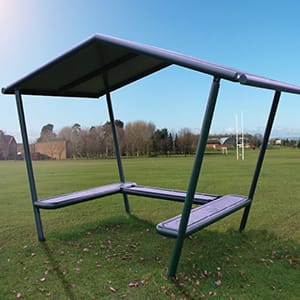 We have installed hundreds around the UK, so are confident in helping you make the best selection for your budget and location. Please view our Youth Shelter page to see the great range here.