8
Jun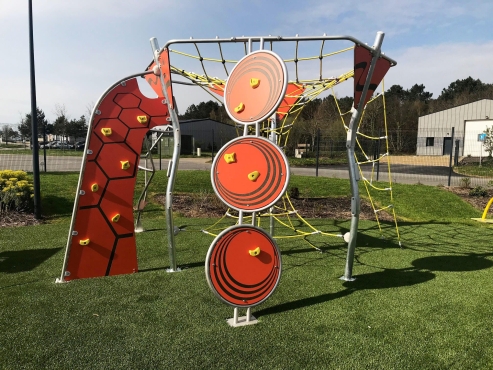 It's all about the climbing frame
There is nothing quite like exploring a great climbing frame as a child. A climbing frame can offer a host of different opportunities for children to develop balance and strength and work across and around the unit in their own time.
Skill development is interconnected, and one unit can support multiple skills, a climbing frame is the perfect choice for this as many can include monkey bars, nets, scramble nets and hanging vines, each encourage their own development benefits.
Choosing a climbing frame for your playground can be influenced by a number of factors:
-Age range – is the frame suitable for the children's climbing needs
-Appearance – are you looking for a timber frame or a steel frame?
-Safety Surfacing – does the unit need safety surfacing?
-Budget – does the unit suit our play budget? What's the most we can get for our money?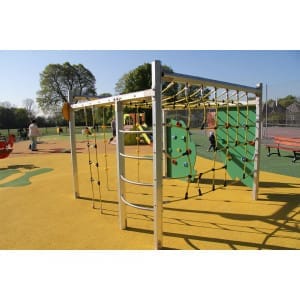 The Traditional Climbing Frame
Everyone remembers a climbing frame from their childhood, the traditional square unit with nets and ladders surrounding the frame for maximum climbing fun. These units are great to meet a basic climbing frame needs and offer this variation in play for any playground.
The Wooden Climbing Frame
Timber climbing frames are great for offering an element of natural play in the play area. With their uneven beams and posts, children can be challenged even more with their balance moving around the unit. The wooden frame also can blend in with natural surroundings for a real nature themed playground.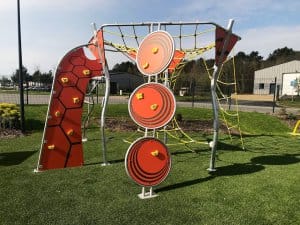 The Innovative Climbing Frame
Why not try something new in your playground? Climbing frames no longer have to fit the norm in terms of looks and how children play.
We have a fantastic range of stand out climbing frames with spinners, climb wall panels, funnels nets and much more across the units so why not make your playground different from the rest!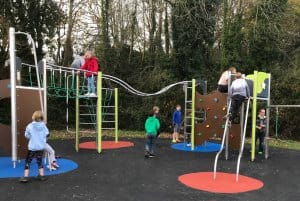 Not only does a climbing frame provide fun for all children it has the added benefit of being highly beneficial for skill development. The top eight skills developed from a climbing frame are:
1.Core strength – children need to move around and up and down the climbing frame and this required torso muscles to move the body around,
2.Fine motor muscle strength – the small muscle strength in the hands such as griping a bar or a rope,
3.Balance – holding the body steady to move from one play activity to the next,
4.Hand-eye coordination – developing the hand eye movement to move from one climbing wall grip to the next,
5.Gross motor – legs – developing muscle strength to push your body up and over from the leg muscles,
6.Cooperation /teamwork – working together with friends to reach the top of the climbing frame via different methods,
7.Empathy – helping someone that is not as confident in climbing and understanding their fears,
8.Confidence – building self-belief on using the equipment such as mastering the overhead ladder or climb wall.
So whatever your needs for a great climbing frame, we have a unit to suit your requirements, space and budget! Find out more: http://www.caloo.co.uk/product-category/climbing-play/