19
Apr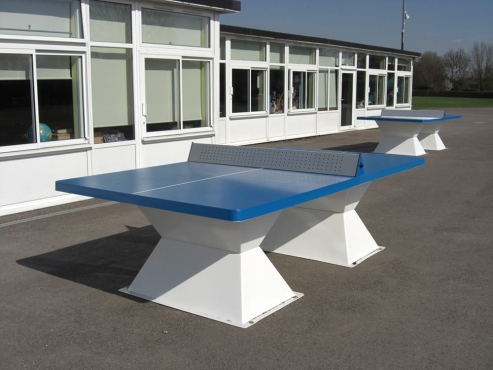 Rio Paralympics here we come – GB's 2016 table tennis team
August 2016 may be Olympic month, when all eyes turn to Rio de Janeiro. But don't forget that the same city also hosts the Paralympics one month later from 7th to the 18th of September. Here, 4,350 athletes from 176 countries will compete for 11 days over medals in 23 sports – one of which is table tennis. Team GB table tennis is ready and raring to go, with all places filled. World champion Will Bayley and European champion Rob Davies lead the 12-strong table tennis team for the Rio Paralympics, and confidence is high for medal placing.
Will Bayley – World champion
Rob Davies – European champion
Aaron McKibbin,
Ross Wilson, Sara Head and Jane Campbell all won team bronze
Sue Gilroy won gold at the Commonwealth Games
Paul Davies won a Class 1 title at the European championships
Paul Karabardak and David Wetherill are European silver medalists
Kim Daybell finished fourth at the European Championships in 2011 and represented ParalympicsGB at London 2012
Jack Hunter-Spivey is the only team member not to have competed at his level before.

Will Bayley feels he has improved in leaps and bounds since his silver medal win at London 2012, and he now has his sights set firmly on gold at Rio. Training is gruelling, but the rewards are worth the effort. Performance Director Gorazd Vecko says: "Our target is four to six medals and we are on track to achieve that. For the first time we have two athletes who are world number one in their class – Rob Davies and Will Bayley – and we have three other players in the top five in the world." Will you be watching in September, or will you be out there practising to be among their numbers one year in the not too distant future? Table tennis is fun, energetic, fast-paced and sociable. There are table tennis clubs, bars with tables, and even holiday resorts where table tennis beside the pool is a daily reason for joy. Caloo installs some of the world's finest outdoor table tennis tables for councils, schools and businesses across the country. So if you wish to encourage the next generation of stars following in the footsteps of Davies and Bayley, then get in touch today. Support Team GB in September at the Rio Paralympic Games.