28
Jan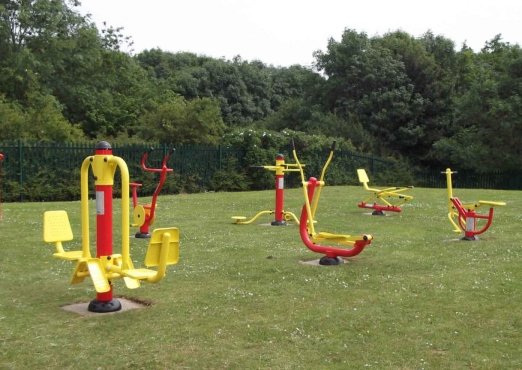 The Benefits of Outdoor Gyms for Local Authorities
Please note: due to the current pandemic, the UK government have declared that all outdoor gyms must close. This blog relates to the use of outdoor gyms whilst there are no restrictions in place.
Outdoor gyms are a fantastic way to encourage the local community to increase their physical activity levels. A great alternative to traditional gyms, outdoor gyms are free and accessible for all* with a range of equipment designed to increase strength and improve cardio. Outdoor gyms are increasing in popularity across the UK so if you're looking to transform a public open space into an exercise area, this blog will explain why outdoor gyms will help to achieve this.  
Increase participation in staying active
Currently, the UK population is around 20% less active than in the 1960s and people tend to be less active with age (gov.uk); so it is important for local councils to encourage residents to exercise by providing facilities that are accessible for all. The government recommends strengthening activities twice weekly along with at least 150 minutes of moderate intensity activity. Placing an outdoor gym in a local park will allow residents to meet these guidelines on one site rather than having to travel to different areas.
 Gym equipment can seem daunting at first however each piece of Caloo outdoor gym equipment comes with exercise instructions so the user will feel confident in performing each movement.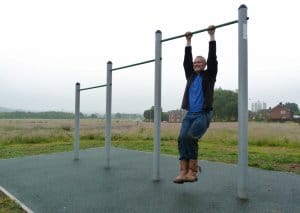 Improve Mental Health
Research by the Mental Health Foundation shows that physical activity is beneficial for mental health and wellbeing. Regular exercise can increase self-esteem and reduce stress and anxiety which can help improve the overall mood of a person. These are fantastic benefits that your local community can take advantage of without the need for monthly or yearly membership costs.
Positive Impact on The Local Community:
Although children under the height of 1.4m cannot use the equipment, seeing others perform exercises in an outdoor gym will encourage them to be more active and to feel confident in exercising in front of others.
We're strong advocates for outdoor exercise here at Caloo and believe that outdoor gyms will help tackle obesity within the UK as well as improving the mood of all local residents.
All local authorities should have the chance to make their project a reality. This is why we have teamed up with 4Grants to provide funding for your outdoor exercise area **. For more information on funding, click here.
If you're unsure as to what outdoor gym units you'd like, you can browse our collection here and don't forget that you can call us on 01296 614448 for some guidance or alternatively, you can email us at info@caloo.co.uk. 
*all outdoor gym equipment is for people 1.4m tall+
**funding is subject to approval from 4Grants