19
Apr
What Are Calisthenics? The Benefit of Outdoor Strength Exercises.
Best suited to outdoors, a calisthenics workout is great for exercisers looking to improve their strength. This form of training consists of a variety of movements which target different muscle groups and only require a person's own body weight to complete.
 Whilst exercising outside provides you with a lot of space to perform and perfect callisthenic exercises, there's a further additional benefit – an improvement in stress levels!
 As mentioned by the mental health charity Mind, ecotherapy programmes (a formal mental health treatment which involves doing activities outside in nature) have helped many people with high stress levels feel calmer through completing activities outside. This shows that the combination of being outdoors and exercising does wonders for positive mental wellbeing.
 Our calisthenics outdoor workout range is suitable for local authorities, schools, domestic buildings and businesses looking to transform an open space into a fitness area.  
Below are some of our calisthenics range: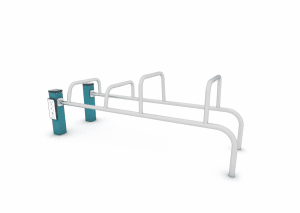 Outdoor exercisers can target their pectoral, deltoid, tricep and abdominal muscle groups. Available in 6 colours.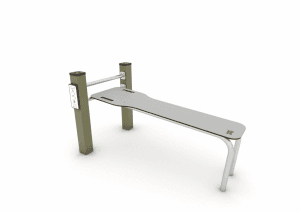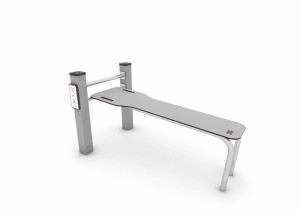 Users can focus on improving core strength with our oblique crunch bench. Comes with a bar so that feet can be placed underneath for support. Great for crunches and sit ups. Available in 6 colours.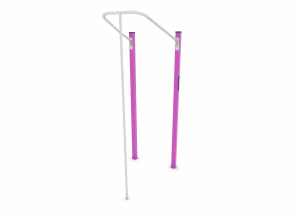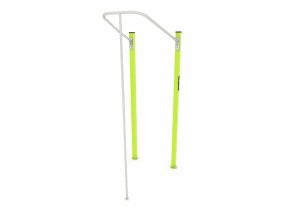 The ultimate test for core and upper body strength, the human flag pole requires calisthenics exercisers to replicate the angle of a flag. The human flag pole can be used to train for this movement by climbing up the pole to increase upper body strength. Available in 6 colours.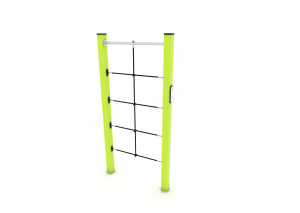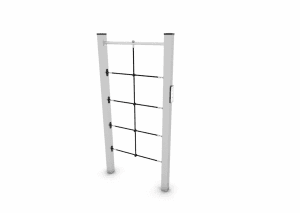 Focusing on the lower body, the hip bridge with leg raise targets the glutes, hamstrings and lower back. The steel rope ladder allows exercisers to choose where to place their legs. Available in 6 colours.
If you have any questions about our calisthenics range, you can use our web form to contact us or  call 01296 614 448/email info@caloo.co.uk where a member of our team will be happy to help.