21
Feb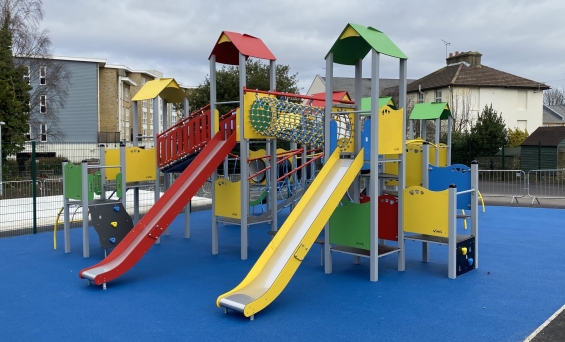 What Is Our Playground Equipment Made of?
Now more than ever it's important for businesses to address the need for both recyclable and recycled materials in the manufacturing of products. Within the UK, the government have created a 25 year environment plan which aims to have zero avoidable waste by 2050 and eliminating avoidable plastic waste by the end of 2042 (1).
Following this, we have increased the amount of playground equipment that contains recycled materials. From recycled plastic to rubber granules made from recycled tyres for our wet pour surfacing, our playground equipment not only encourages creative play but it's also environmentally friendly.
Playground Equipment:
FPP-024 Where Shall We Go Play Panel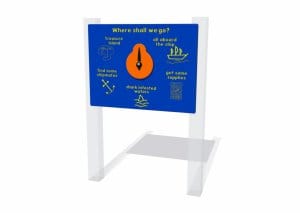 Encouraging collaborative play, our Where Shall We Go Play Panel is mounted onto heavy duty recycled plastic posts whilst the HDPE panel can be recycled once it has been fully utilised. This is a fantastic piece of play equipment for primary schools or local authorities looking to add interactive elements to their parks.
For more information on the Where Shall We Go play panel click here
EC-840 Eco Music Bongo Tree: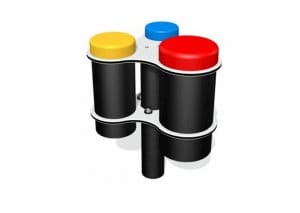 Children and adults of all ages can release their inner musician with our eco music bongo drums. Made from black recycled plastic posts, this colourful bongo tree can be placed in school playgrounds, local parks or nurseries.
Easy to use, each drum will produce a different note and has space for three users at any one time.
For more information on the Eco Music Bongo Tree click here
1277 – Robinia Double Net Climber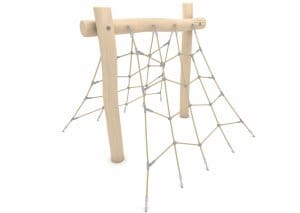 A great piece of playground equipment for improving climbing skills in children aged 3 – 14 years,  our Robinia Double Net Climber is made from natural and raw acacia wood which is the most durable wood found in Europe. This piece of playground equipment is highly durable and can withstand the varying UK weather conditions so it's perfect for any outdoor play space.
Once the Robinia Double Net Climber has been fully utilised, the wood can be recycled.
To view more about the Robinia Double Net Climber click here
SF 955 Recycled Heavy Duty Picnic Bench 1.5m Long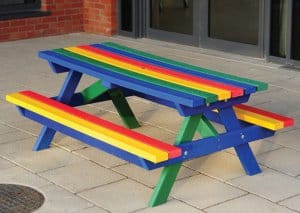 Are you looking to add more seated areas to your outdoor space? Our Recycled Heavy Duty Picnic Bench is made from recycled plastic and is sure to capture the attention of passers-by in its rainbow colour scheme.
 This is a great picnic bench for school playgrounds and parks.
To find out more about our Recycled Heavy Duty Picnic Bench click here
At Caloo it is our mission to offer playground equipment made from sustainable materials so that we can make a positive difference to the environment.
If you have any questions about our products and what they're made of, you can contact us via email, telephone or on our contact us page.
To view more about our product ranges, view our brochure here
(1) https://www.gov.uk/government/publications/25-year-environment-plan/25-year-environment-plan-our-targets-at-a-glance