19
Dec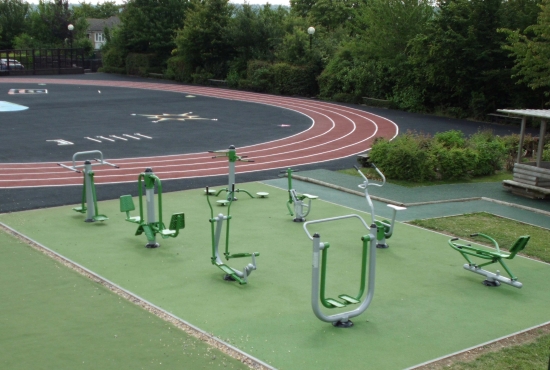 Looking forward 2016
2016 is going to be a very exciting year for us at Caloo. We have a lot to look forward to, but none of this would have been possible without the challenges we faced and the goals we achieved in 2015.
2015 has been our best year yet. Out order intake rocketed and we smashed our yearly target by the end of the summer. Our ever popular outdoor gyms are selling faster than ever bringing the total number of sites in the UK to over 1000! – a massive achievement, and one we are very proud of.
Our outdoor gyms are sold to a very broad client base as diverse as county, city, metropolitan, borough, district, town and parish councils, prisons and young offender institutions, holiday parks, schools, universities, and outdoor fitness devotees from the general public.
2012 saw our first few gym installations into special needs schools and NHS rehabilitation units. This market has increased hugely thanks to our increased understanding of the needs in these environments. We have learned a lot over the years and applied this knowledge to ensure our customers benefit from the right selection of equipment to suit their specific requirements.
The exceptional rise in demand for our outdoor exercise equipment can at least partly be contributed to the continued press coverage on the rise of recorded levels of obesity and other related illnesses and conditions in the UK. The government is focused on instilling a sense of urgency about health and fitness and making us increasingly aware of our own wellbeing.
As a Company, we support the government's efforts to try to encourage exercise and fitness as part of an enriched lifestyle, especially in our children and young adults.
The introduction of a comprehensive range of play equipment has also played a big part in our success. Over the past 2 years we have made significant progress in the play industry, designing and completing many large play projects with great success. We plan to launch a new range of play equipment in 2016 that will compliment our existing range and make us even more competitive.
The other reason we have been so successful is because of all the effort we have put into keeping the accreditation's and certifications we achieved in our earlier years. With our business growing at such a rate it has been challenging at times, but we have managed to renew all of our accreditation's year after year without issue.
We recognise how vitally important it is that the outdoor gym equipment and play equipment we sell is of the highest standards – we are, at all times, driven by quality and service and it's wonderful that those responsible for upholding those standards in our sector recognise we have been doing just that. This said, we are proud to announce that during 2015 we achieved the new European Outdoor Gym Standard EN 16630 certification and passed with flying colours.
None of this would be achievable without our dedicated and fabulous staff – including all our installers and drivers who do a sterling job ensuring that our outdoor gyms and play areas are erected safely and securely and whose expertise has assisted in the design or redesign of countless outdoor fitness spaces and playgrounds – we say thank you for your hard work in 2015.
2016 is geared to start with a bang, with an exciting new play range, a new marketing campaign and a new brochure on the way. Get ready Caloo – its going to be an exciting year……