28
Jan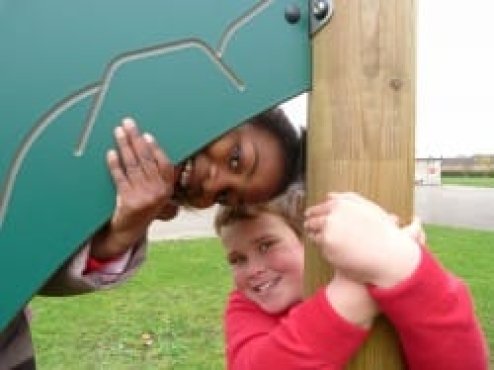 Looking forward to the year ahead
2013 is going to be a very exciting year for us at Caloo. We have a lot to look forward to, but none of this would have been possible without the challenges we faced and the goals we achieved in 2012.
Last year was our best year yet. We took 40% more orders in 2012 than in the previous year, bringing the total number of sites with our outdoor gym equipment in the UK up to 400 – an immense achievement, and one we are very proud of.
These outdoor gyms were sold to a very broad client base as diverse as county, city, metropolitan, borough, district, town and parish councils, prisons and young offender institutions, holiday parks, schools, universities, and outdoor fitness devotees from the general public. And last year we also installed outdoor gyms at special needs schools and NHS rehabilitation units.
The exponential rise in demand for our outdoor exercise equipment can at least partly be contributed to the Olympics. The Games were such a success, not only in terms of medal wins and fabulous viewing, but in instilling a sense of urgency and fun about outdoor fitness that got us all out and about far more and increasingly aware of our own wellbeing.
The other reason why we have been so busy is because of all the hard work and success we have achieved in attaining the accreditations and certifications we were seeking. We renewed our ISO 9001 accreditation in 2012 and, after we passed rigorous assessments with flying colours, were included in the pre-qualification lists for Constructionline and CHAS. We recognise how vitally important it is that the outdoor gym equipment we sell is of the highest standards – we are, at all times, driven by quality and service and it's wonderful that those responsible for upholding those standards in our sector recognise we have been doing just that.
And to all of our dedicated and fabulous staff – including all our installers who do a sterling job ensuring that our outdoor gyms are erected safely and securely and whose expertise has assisted in the design or redesign of countless outdoor fitness spaces and playgrounds – we say thank you for your hard work in 2012.
This year has already started with a bang, with an exciting new multi-site contract set for installation in the spring and a brand new brochure on the way offering an even greater selection of TUV certified outdoor gym and school playground equipment. Looks like 2013 is going to be an exciting year…