31
May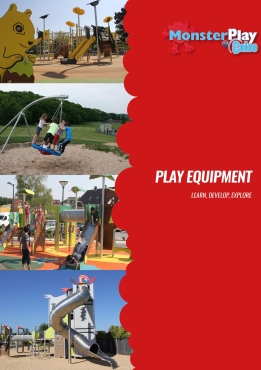 New Play Brochure from Caloo
Caloo are pleased to announce the launch of their new 2017 Playground Equipment brochure.
The new brochure features hundreds of new products which have long guarantee periods of up to 30 years. We can offer such great guarantees on our playground equipment because our range is made from top materials, such as stainless steel/aluminium posts which fight against corrosion and compact laminates which remove the need for scratched paintwork repairs.
With budgets under increased pressure in the market place, our range is affordable and long lasting with minimal maintenance over its life time – saving you money on your playground.  We have made sure you can get a complete playground solution to suit your requirements, whether it be traditional with swings, seesaws and slides to environmentally friendly with FSC wood climbing play or timber trails.
We are pleased to include many items which are for all-inclusive play too! Lots of our new multi play units have wide access ramps, wide slides, play panels and inclusive seating areas so everyone can enjoy playing with their peers in the playground.
At Monster we can offer you the full package, playground safety surfacing is vitally important and we can offer you the best prices on Wet Pour safety surfacing, bonded rubber mulch, Grassmats and even the new SUDS Bond drainage solution.
You can view a copy of our online brochure here or alternatively please fill in our contact form and we can pop a copy in the post.