16
Jan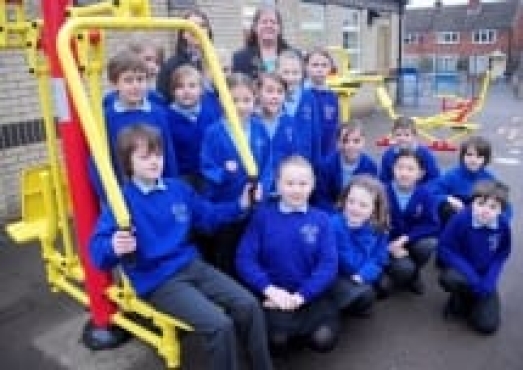 Playground Gym for village school pupils
A VILLAGE primary school is leading the way in pupil fitness thanks to a new playground gym.
Children at Barkston and Syston Primary School have been queuing up to use their new outdoor gym since it was installed by Hemel Hempstead company Caloo over the Christmas holidays.
Headteacher Sally-Anne Caunter said: "It has been very popular already – there is a queue every break time to get on it.
"It is mainly for the older children as we have climbing equipment for the younger children.
"One of the teachers is working on a series of challenges for the children to keep them interested in exercising."
The set-up of the equipment means the resistance each person comes up against is dependant on their own weight – so a child would face just as much of a challenge as an adult on the same machine.
The outdoor gym has been paid for by Friends of Barkston and Syston School.
Jane Harris, of the group, said: "It is really the parents who have provided the funding for the project through different events like the Summer fete and over Christmas. It is something which is really popular in Europe but is just catching on here. I think we are one of the first schools in the area go get an outdoor gym,
"The equipment can be used by anyone aged between seven and 107. The younger children are desperate to have a go but it gives them something look forward to."