16
Mar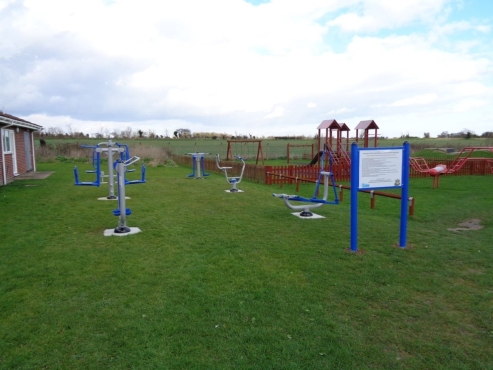 Tesco Bags of Help Funding with Kessingland Parish Council Outdoor Gym
Tesco's 'Bags of Help' funding initiative offers grants of £12,000, £10,000 and £8,000 in partnership with Groundwork to award to local outdoor community projects, all raised from the 5p bag charge. 
Kessingland Parish Council were awarded £8,000 in December 2016. Kessingland Parish Council found that 45% of the local community expressed an interest in having an Outdoor Gym for the Francis Road Community Playing field. 
Liam Martin, Chairman of the Parish Council said, "Installing the equipment will meet with the requirements expressed by the community during the consultation on the Kessingland Neighbourhood Plan and promote health and wellbeing across all age groups in Kessingland, which has to be a good thing".
Caloo installed a six piece Outdoor Gym, complete with Leg Press, Air Walker, Chest Press and Lat Pull Combi, Skier, Arm Bike and Cross Rider. Signage was also installed to guide users how to use the equipment safely.
The gym will be a fantastic 'go-to' area for the local community to exercise outside for free all year round. The equipment is situated in the heart of the community and with nine user stations there will be equipment available for everyone.