23
Feb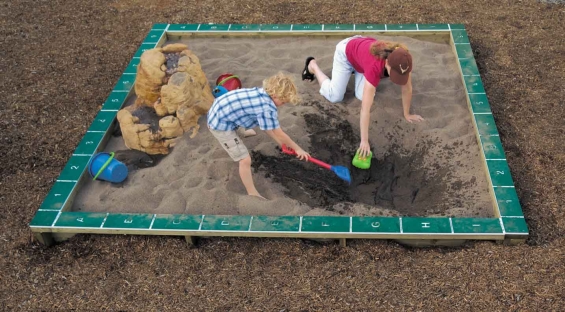 Benefits of Sand Play and Childhood Development
Coming up to the Spring and Summer months, Sand Pits are always a popular choice for people to install within the playground setting.
Playing in the sand has many great benefits for children of all ages and allows a level of independent play they can often not get from more advanced play equipment. The sand is such a tactile material that hours of play can be had within the sandbox discovering different textures and the contrast of sand on different surfaces.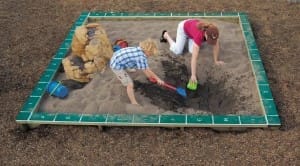 We know how important it is to develop social and emotional play, and sand pits tend to draw many children to interact and play together. Sharing of toys and tools promote communication and teamwork can also be evolved through building shapes and burying objects together.
Fine motor skills are a vital area which is developed through sand play, using small tools to make marks, shapes helping children engage with their smaller muscles groups within their hands and smaller movements.
Cognitive skills are another area of development targeted by the use of sand pits. Logic and problem solving can be fun ways to encourage children to play, from hiding buried toys to uncover or concentrating on building a fantastic sand castles.
Children's safety is paramount for us and all our sand pits either come with a cover/lid or have the option to add on a cover to ensure the sand box is kept clean for children's play. Although we wouldn't recommend these in community open spaces such as local parks, due to the potential for wild animals to get into the sand, these are perfect for schools, nurseries, playgroups and monitored spaces.
Explore the range here.