12
Jan

New for 2022 KS1 Education Outdoor Gym Bundle
New for 2022 is our KS1 education outdoor gym bundle which sits within our sports and active range. Specifically designed for children aged 5+ years, the bundle features smaller versions of our top selling outdoor gym equipment.
 We created this range to give school children the opportunity to socialise with one another whilst fulfilling their desire to be active. With 15 user stations, this bundle is a fantastic option for schools looking to add a dynamic element to P.E. classes.
What's Included?
8 pieces of outdoor gym equipment make up this bundle and include the following: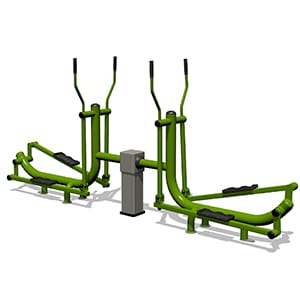 The cross rider duo has two user stations and is perfect for children that want to exercise with a friend. This unit focuses on working the cardiovascular system and requires children to use their arms and legs simultaneously.
An easy to use unit with a great focus on improving heart health.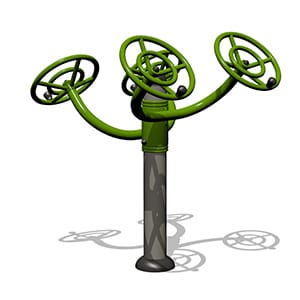 A great piece of equipment to help with hand/eye coordination as well as flexibility in the upper body, the tai chi wheel has spaces for two children to exercise together.
A simple but effective piece of outdoor gym equipment that will help improve concentration levels in classrooms.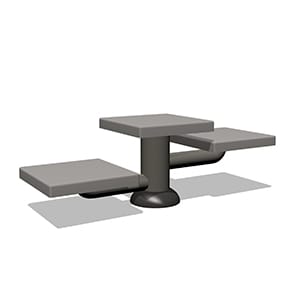 Another outdoor gym unit to improve cardiovascular health, the cardio boxes have three steps in various heights. Children aged 5+ years can challenge themselves each time they use the cardio boxes as they jump or hop at different heights.
The arm bike is great for children who enjoy riding bikes! Like the cross rider duo, children can use their arms and legs simultaneously as the bike has rotating handles.
A great versatile unit that allows the user to exercise the upper and lower body.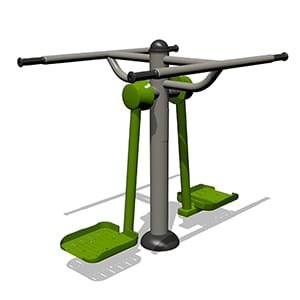 Guaranteed to bring laughter and smiles to the playground, the skier has been designed to strengthen the lower back and abdomen muscles whilst helping with flexibility.
With two user stations, children can share this experience with a classmate.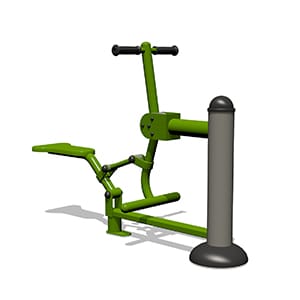 Fantastic for working the cardiovascular system, the rider has one user station and will help children burn off their energy whilst improving their heart health.
To use the rider, children simply sit on the seat whilst pushing their legs on the leg rest and pulling the handles.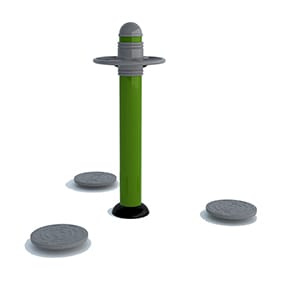 Ideally for three users, our body twist focuses on improving flexibility and strengthening the core which is an important set of muscles for playful children.
To use this, students hold onto the central pole whilst standing on the disc and rotating their hips.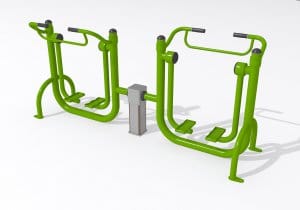 With two user stations, our air walker duo will provide children aged 5+ a space to strengthen their leg muscles whilst improving their cardio.
Children could be encouraged to compete with their classmate to see who can move the fastest.
To conclude, our KS1 education outdoor gym bundle is a great choice for schools looking to encourage their students to be more active and to learn about the importance of exercise. The skills and knowledge learnt can be taken with them to their teenage and adult lives.
To further integrate your new outdoor equipment, you can download the Caloo Pulse app on the Google Play Store  and the App Store which contains lesson plans on this bundle.