30
Sep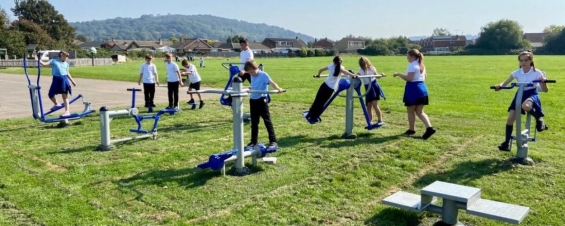 Our Guide to Creating a Gym Using Outdoor Gym Equipment
When you're creating a gym using outdoor gym equipment the main objective is going to be to design a space that actually meets your needs. This kind of investment can be incredibly beneficial, wherever you put it. However, the impact that it makes will depend on how much thought goes into creating the space – and anticipating how it's likely to be used. With that in mind, we have created a guide to designing a gym using outdoor gym equipment that can ensure that investing in any space like this will have positive results.
Be clear about your objective
Who is the outdoor gym equipment for – what age group and how many people? Is the space going to be an essential part of expanding other activities, such as school lessons? It's also important to consider whether you'll need wheelchair access for the area and also if you want the space to be accessible during periods when there is no one around to supervise.
How much space is available?
If you're creating a gym with outdoor gym equipment then you really don't need much room to build something useful and effective. Each piece of equipment will need to have 1.5 metres between it and the next one. Most of the outdoor gym equipment that you can integrate into the planned area will require 10 square metres per piece. These measures will ensure that anyone can use your equipment safely and that the gym also feels good to be in.
Where is the gym going to be positioned?
This can be important in terms of how appealing the space is going to be for people to use. For example, if it's very exposed and public some might be put off but an area that is inaccessible for supervision might also not be appropriate.
How should the gym be planned?
There are a number of different ways to play the layout of the gym, for example, it could be constructed in a linear formation, the idea being that one piece of equipment is used and then someone moves on to the next. However, that's not the only option – equipment can also be grouped. To a certain extent, this will depend on the position of the site and the shape of the space available, whether it is long and narrow (e.g., along the edge of a playing field) or broader shape.
What kind of surfacing will you need?
You won't need to invest in safety surfacing for outdoor gym equipment so this is really more about the aesthetic. Options include tarmac and grass, which can be especially useful if the area is high footfall.
What kind of equipment are you looking to include?
This could be equipment to help people build flexibility and nurture balance, focus on cardio, do strength exercises or improve coordination – or it could be a combination of all of them.
Outdoor gym equipment has many benefits and ensuring that those are available to everyone means designing a space that is easy to use and fit for purpose.
Caloo Ltd are leading supplier of outdoor gym and playground equipment for schools, councils and communities. You can browse our extensive range of outdoor gym equipment here. Alternatively, contact us and let us know about your project, we'd love to hear about it!