26
Aug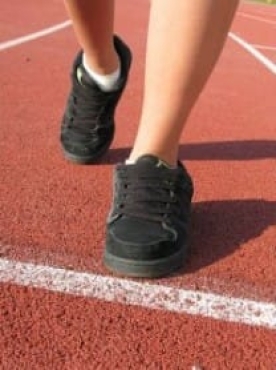 Are you feeling the Olympic spirit?
For 17 days, the people of our nation were honoured to host the world's most accomplished athletes as they competed for Olympic gold. We all watched proudly as the talented men and women who represented us turned in the finest Olympic performance Great Britain has seen since 1908, bringing home a record-setting 29 gold medals and 65 medals overall.
Ultimately, the legacy of these Games will not be measured by how many medals were won, or even by the joy experienced watching the intense and spirited competition. What would make these Games a truly smashing success is if the people of the United Kingdom were inspired enough by what they saw to start making real improvements in the way they live their lives. If what you witnessed has motivated you to head to a nearby outdoor gym for a stimulating workout, or if you have decided to try out a new sport, such as archery, rowing, table tennis or badminton, after watching champions perform these activities with so much skill and enthusiasm, it is fair to say that the true essence and spirit of the Olympics has stayed with you, even though the competitors have now gone home.
The health benefits that accrue from regular exercise sessions at an outdoor gym, or from developing the discipline and dedication required to learn new athletic skills, are immense. The Olympics have always been about celebrating health, fitness and the joys of sport and exercise, and the best way to pay proper respect to that tradition is to get out there and into the action at a local outdoor gym. Healthy exercise will sharpen both mind and body, and just two to three hours per week spent at an outdoor gym or practising a new favourite sport with friends can be more than enough to deliver outstanding benefits.
Are you still feeling the Olympic spirit, even though the Games are over? If you are, then it is time to get out to your nearest outdoor gym and start proving it.