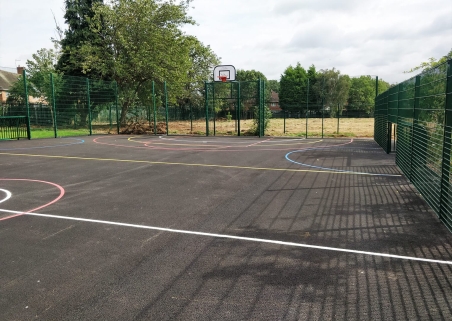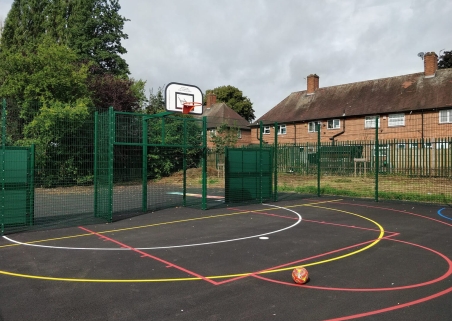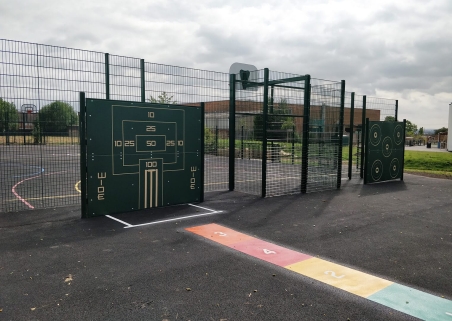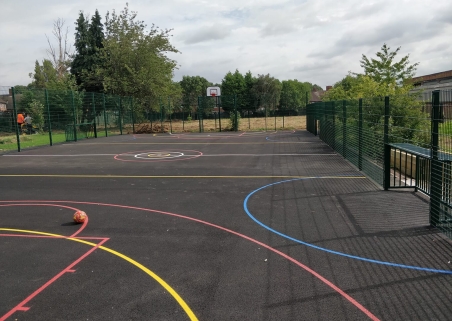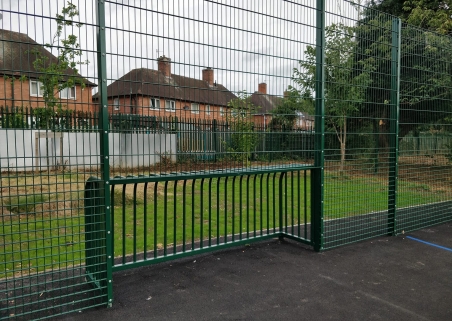 Project Details
CLIENT
Archway Learning Trust-Bluecoat Primary Academy
BUDGET
£75,000.00 + VAT
DATE
2019
PROJECT TYPE
MUGA with MultiActive panels and sports line markings
The Brief:
The Client were looking for a large MUGA to be installed with various different sports options for the children to enjoy.
Equipment Installed:
• 31m x 14.5m MUGA with Championship Fencing
• Tarmac Surfacing
• 4 mini goals
• 2 Multi Active panels (Cricket and Skills)
• Sports line markings
The Challenges:
The installation was completed in a public park so HERAS fencing was erected to protect the public during the installation. The site had the equipment spread across the area, so multiple lots of HERAS was allowed for to cover each site.
Outcome:
The children have really enjoyed the new sports facility. The MUGA offers children the chance to play basketball, football and netball, with cricket options on the panel on the outer wall along with target practice on the skills wall. The four mini goals also allow two games of five a side to be played next to each other within the court. A great installation with numerous possibilities for PE lessons and sports events at the school.
Works completed by an ALG sister company.