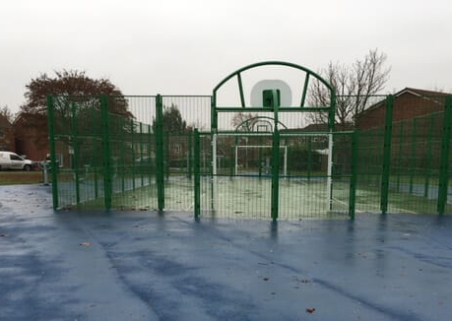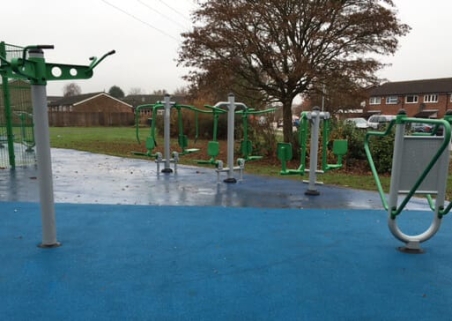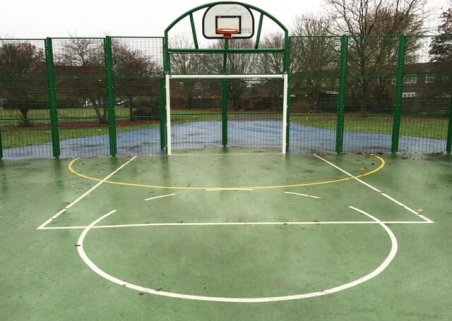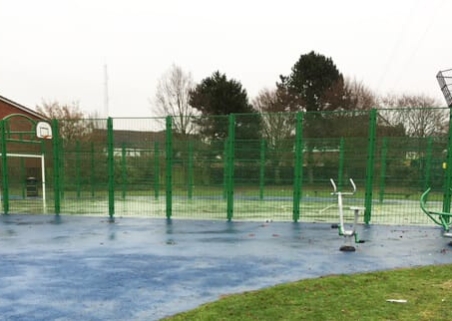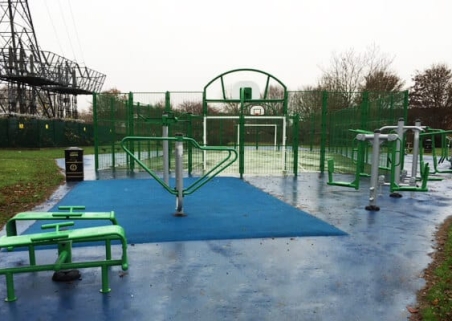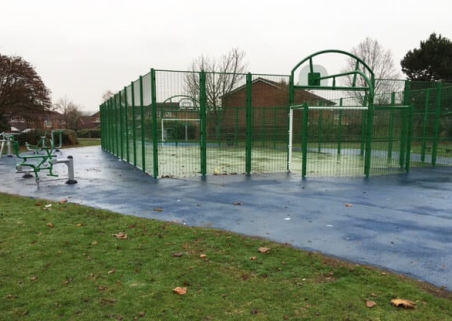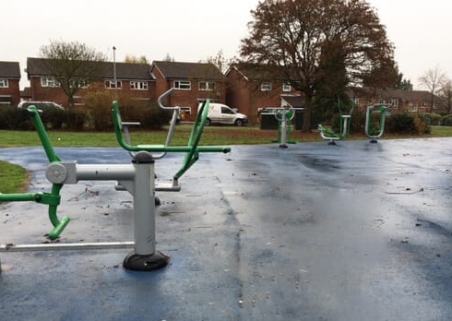 Project Details
CLIENT
Bedford Borough Council
BUDGET
£40,000
DATE
2017
PROJECT TYPE
MUGA and Outdoor Gym Installation
The Site:
The Bedford Borough Council site was a large pre-existing sports location with old surfacing, line markings and well used basketball hoop. The site offered potential to be transformed into a large community space dedicated to fitness.
The Brief:
The client indicated they wanted a complete refurbishment of the outdoor space.  A Multi Use Games Area (MUGA) was considered to be an appropriate choice to provide opportunities for local people of all ages to play football and basketball alongside an outdoor gym which offers people alternative ways to exercise.
The Challenges:
The installation of this site provided a few challenges for the team. Working within a neighbourhood park meant the public had access 24/7. Protective fencing was installed to allow the team to work safely in the designated area, this also helped limited access and protect the public while the works were completed. Public Safety was of paramount importance, ensuring our staff were clearly visible in the correct protective equipment and uniform and carrying relevant identification.
Equipment Installed:
• Premiership MUGA with Open Goal Ends
• Full Body Workout Outdoor Gym Bundle
• Wetpour (Coloured) for Outdoor Gym and MUGA
The installation has been a success within the local community and the equipment is in regular use by people of all ages. This is a fantastic example of a fitness zone within a community park and a way to get people of all age groups and abilities to workout for free within their community. This installation offered a huge push to tackle obesity within the community and to increase general health and wellbeing in the surrounding area.