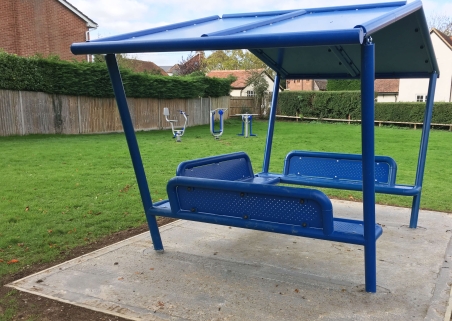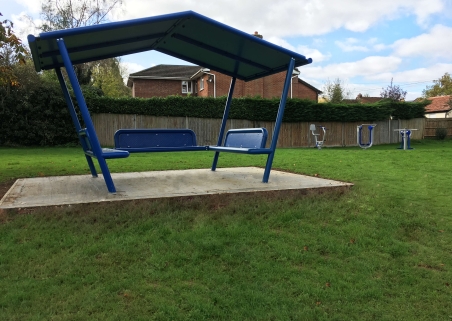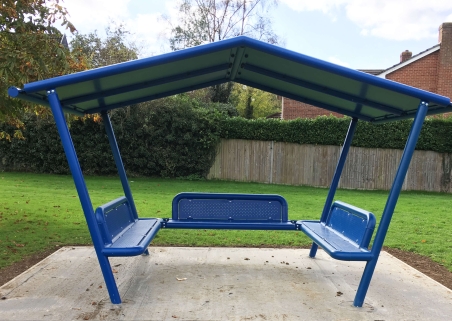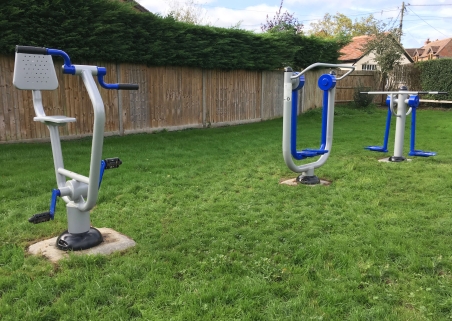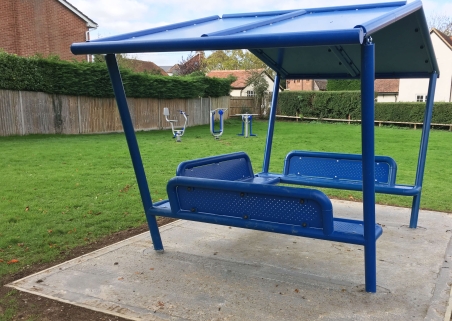 Project Details
CLIENT
Beenham Parish Council
BUDGET
£9,700
DATE
2017
PROJECT TYPE
Youth Shelter and Outdoor Gym
The Site:
Beenham Parish Council, Reading – Local Community Space.
The Brief:
The client indicated they were looking for Youth Shelter to provide a space for users of the park to rest and socialise. They also had some remaining budget for a selection of outdoor gym units and wanted easy to use units which targeted Cardiovascular exercises.
Equipment Installed:
• Rest – Youth Shelter
• Skier
• Air Walker
• Arm Bike
The Challenges:
The installation of this site provided a few challenges for the team. Working within a neighbourhood park meant the public had access 24/7.  Protective fencing was installed to allow the team to work safely in the designated area, this also helped limited access and protect the public while the works were completed.
The Outcome:
The project was completed on time and to budget. The new Youth Shelter has provided a much needed space for people to rest or gather socially within the outside space. Being adjacent to a football pitch also gives the offer of spectator seating. The new gym units have seen lots of use, and offer a great warm up for users of the football pitch.