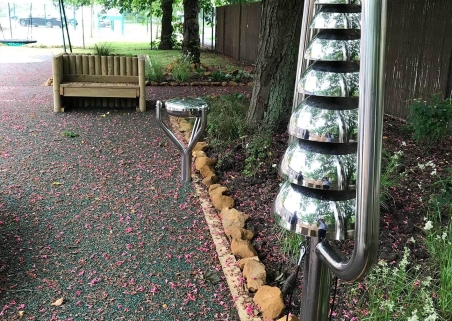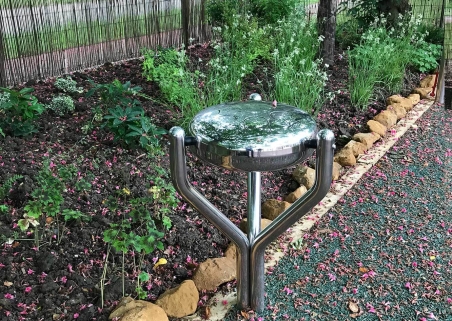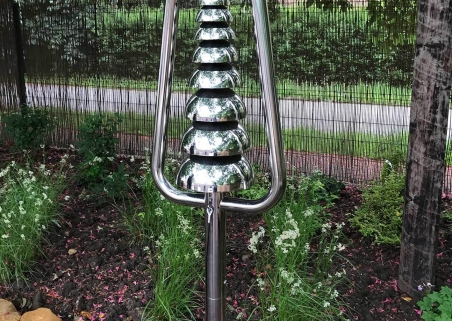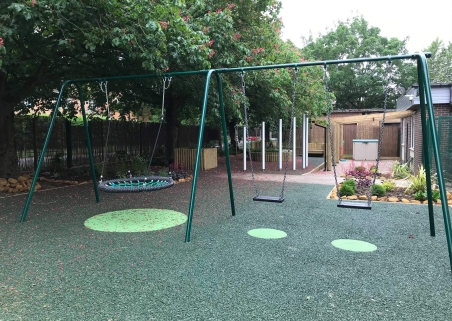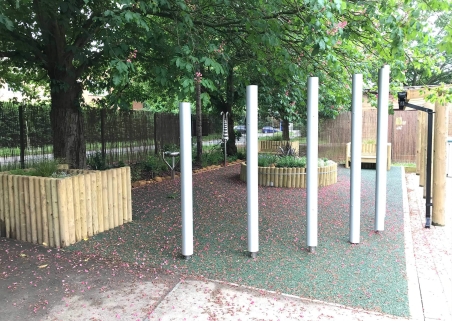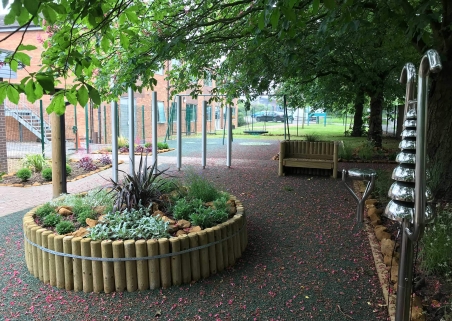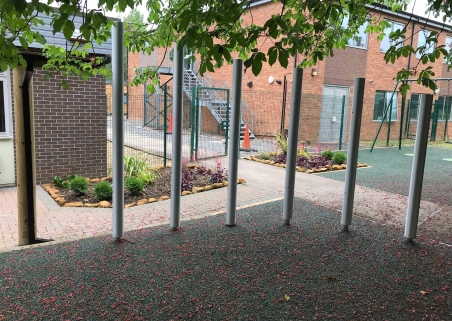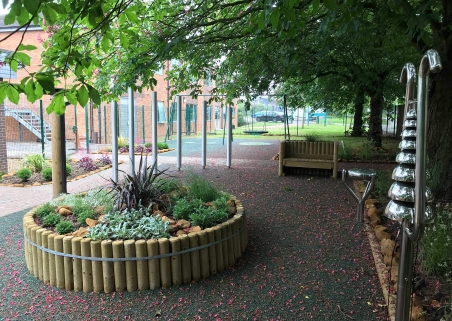 Project Details
CLIENT
Birch Wood Special School
BUDGET
£16,822.00 + VAT
DATE
2018
PROJECT TYPE
Sensory Garden and Play Space
The Brief:
The Client was looking to build a sensory play space within their grounds. The existing site was a grass space which was prone to water build up during heavy rain. The client was looking for a drainable surface solution alongside musical playground units and a double bay swing.
Equipment Installed:
• Emperor Chimes
• Bell Lyre
• Bable Drum Large
• 2 Flat Seat and One Basket Seat Steel Swing
• Bonded Rubber Mulch Surfacing
The Challenges:
The site was situated within school grounds, so the installation team was scheduled to complete works within half term to negate the risk to the children. The team had to ensure puddles had drained away to lay a success surfacing over the top of the existing ground.
The Outcome:
The sensory space has been a fantastic hit with the children, allowing them an all year-round surface to use and enjoy the musical units. The music items offer freestyle play and are low level for all users to enjoy, each producing a magical sound of their own. The addition of swings has also been a big hit with the basket swing suitable for users of all abilities. This has been a great social space for peers to relax and play with friends at break time.
"Caloo had a fantastic understanding of our vision for the sensory play area and worked with us throughout the project to provide valuable advice and input. The installation was completed quickly and at a time to suit us and the outcome is not only beautiful, but fun yet practical and usable for children and young adults of all abilities for years to come. Thank you." – Renee Downing, School Business Manager.