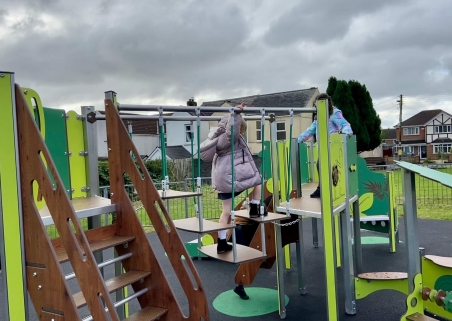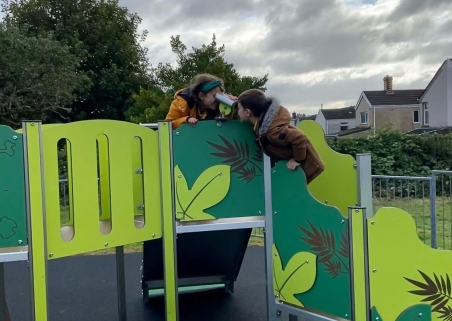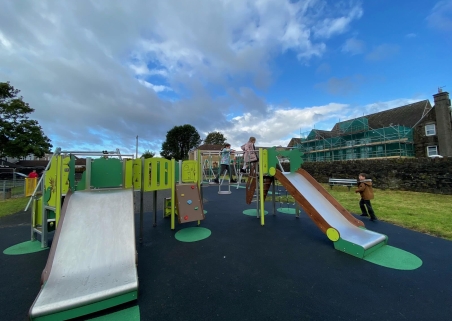 Project Details
Client
Swansea County Council
Date
2022
Project Type
Playground Equipment
The Brief:
The client wanted to add new playground equipment to their existing play area at Kingsbridge Park, Swansea whilst extending its size. They wanted equipment that was suited to children of all ages, offering great play value. 
Equipment Installed:
ST1424 Swings x2
EX 15 – 3030 Nature Multiplay Unit
0710 Bowl Spinner
Outcome:
The project delivery was delayed due to the varying UK weather conditions. We managed this by keeping in frequent contact with the client to manage the areas that we could control.
To ensure that safety of the public, we installed Heras fencing to show that the play area was closed for refurbishment.
Kingsbridge Park is now a thriving play area where children can socialise with one another and play in a creative way.