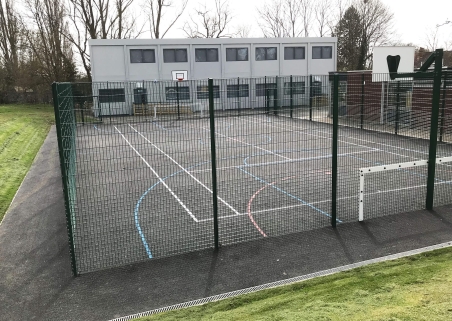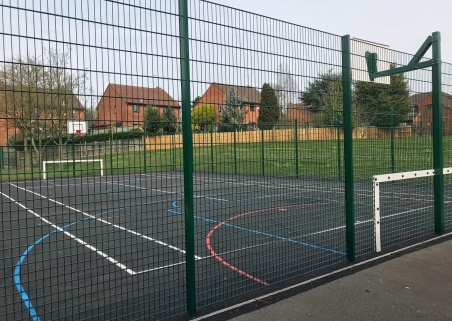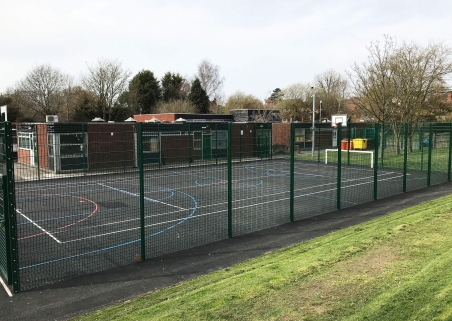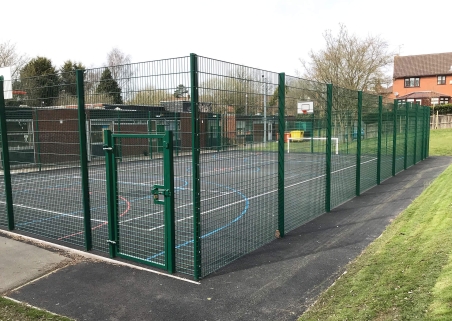 Project Details
Client
Leicester City Council
Budget
£58,665.00
Date
2018
Project Type
Multi Use Games Area and Sports Surfacing
The S ite :
Leicester City Council – Carisbrooke Special Learning Centre.
The Brief:
The Client were looking for a multi-use games area for the Carisbrooke Special Learning Centre for students who are at risk from exclusion from mainstream education. The MUGA was to be 3m high panels, 28m x 15m in size with markings for football, basketball and tennis.
Equipment Installed:
-MUGA – 28m x 15m and Gates,
-Sports Markings – 5-a-side, Basketball and Tennis,
-Tarmac surfacing,
-Basketball Posts and Goal Marker Posts,
-Drainage System,
-Footpath for gate access.
The Challenges:
The installation of this site provided a few challenges for the team due to working within a welfare facility. The team needed to store all tools and materials in a steel store throughout the project, along with HERAS fencing set to provide a boundary to the works.
Outcome:
The outcome was a fantastic sports court which could be used by the students for a variety of activities. The robust championship fencing used offered a long-term solution for the centre for regular use.
The students have enjoyed playing basketball, football and tennis within the court and have found this to be a fun way to exercise regularly with peers.