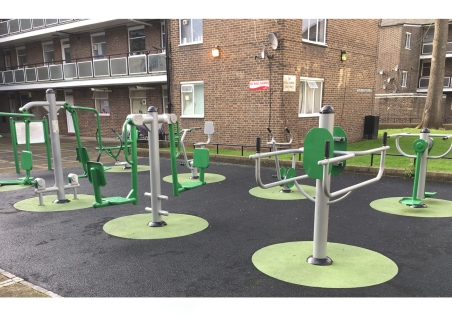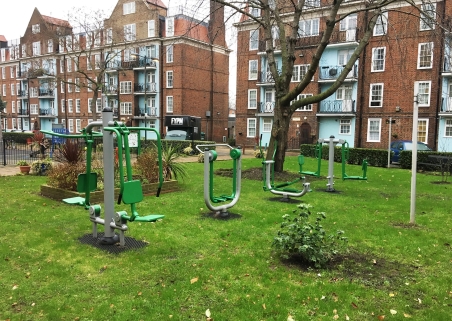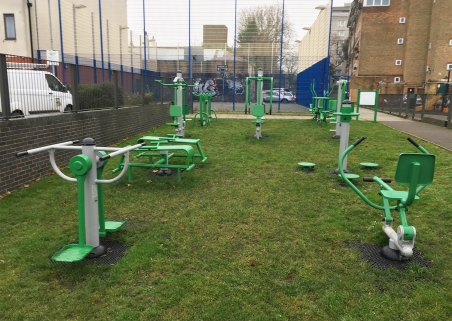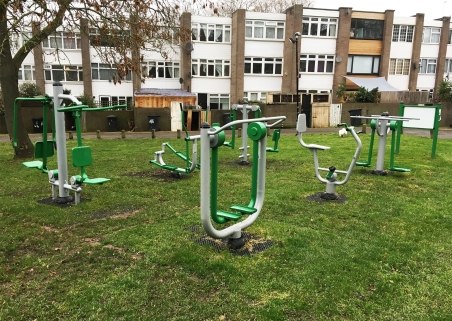 Project Details
Client
London Borough of Lambeth
Budget
£50,327 across the four sites
Date
2018
Project Type
Four Outdoor Gym sites with various surfacing
The Site:
Lambeth Council were looking for a supplier to provide an outdoor gym in four locations within housing estates.
The Brief:
The client indicated they wanted 6-10 exercise stations at each site with suitable surfacing.  The Caloo Traditional gym equipment suited this project perfectly and with the combination of grass matting, each site was in well under budget. The green and silver colour combination blended in nicely with the green spaces to keep this area looking natural and fresh.
The Challenges:
The installation of this site provided a few challenges for the team. Working within a neighbourhood park meant the public had access 24/7. Protective fencing was installed to allow the team to work safely in the designated area, this also helped limited access and protect the public while the works were completed. Public Safety was of paramount importance, ensuring our staff were clearly visible in the correct protective equipment and uniform and carrying relevant identification.
Equipment Installed:
• A wide variety of outdoor gym equipment including strength and cardiovascular units,
• Grass Matting
The installation has been a great success within the local housing estates and users of ages have been out enjoying the equipment.