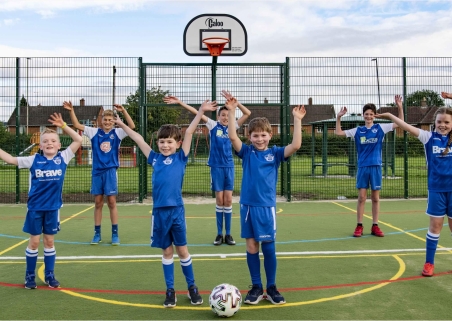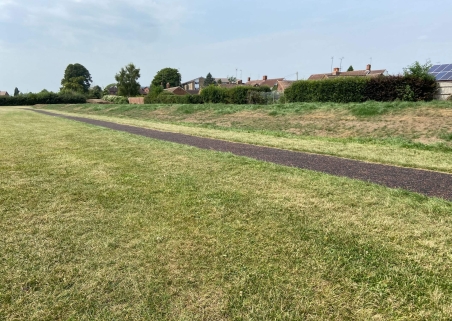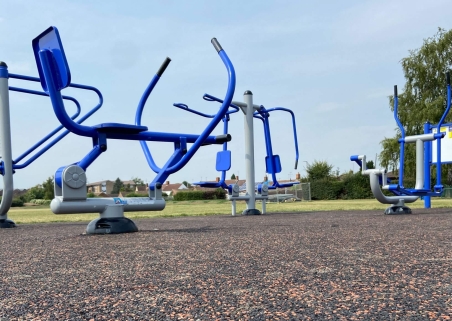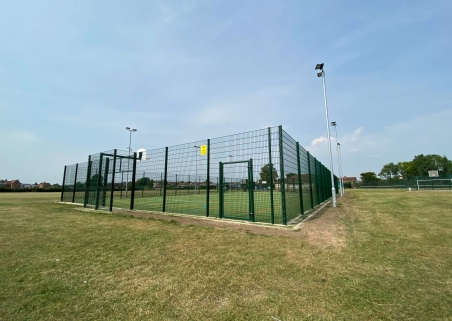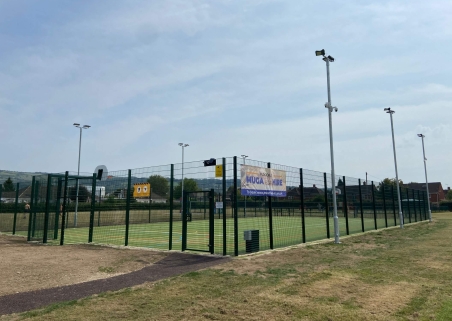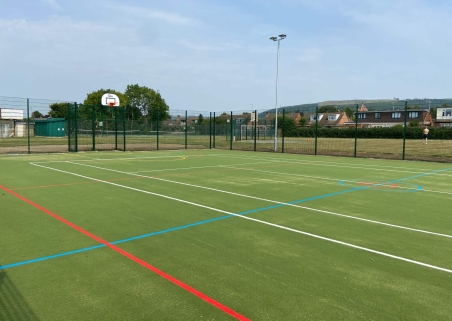 Project Details
Client
Prestbury Parish Council
Budget
£163,200.00 + VAT
Date
2020
Project type
MUGA, Outdoor Gym, Daily Mile Track and surfacing
The Brief:
The Client were looking for a new MUGA sports zone for a range of sporting activities, available to be hired out to local groups. A Daily Mile track was also required around the field alongside a new outdoor gym space.
Equipment Installed:
• Championship Fencing
• Floodlighting
• Velour Multi-Sport Grass
• Markings for 5-a-side
• Markings for Tennis
• Markings for Netball
• SUDS Pathway
• Multi active wall with maths leap and team knock out panels
• 700m2 SUDS Daily Mile track
• Chest Press/ Lat Pull Gym
• Exercise Bars
• Rowing Machine
• Cross Rider
The Challenges:
The installation took place in a community park so HERAS fencing was secured around all sites during installation and surfacing. A plant store was also present to store all tools overnight.
Outcome:
The playing fields now have a fun and exciting sports space on site. With a MUGA with floodlighting which can be hired by local groups and teams. A multi-active goal end allows free play for any users alongside the MUGA.
The gym has four units with six user stations offering a range of cardiovascular and strength-based equipment on SUDS bond surfacing which is perfect for year-round fast drainage. The SUDS daily mile track has 700m2 of running space around the field, offering a sturdy, minimal slip surface for all users to enjoy.
The site has been a huge success with the local community and is perfect for outdoor fitness all year round.