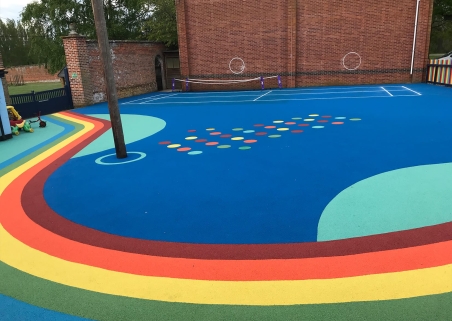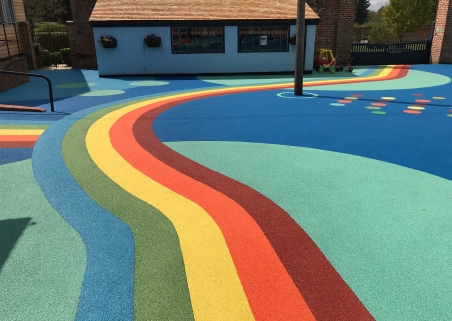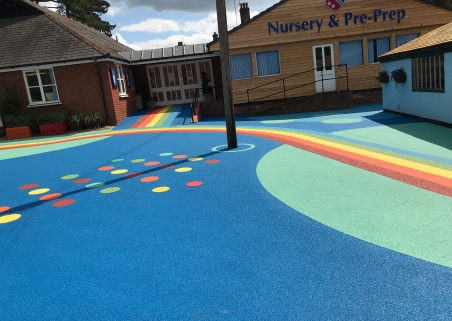 Project Details
CLIENT
Old Buckenham Hall School
BUDGET
£26,212.18 + VAT
DATE
2019
PROJECT TYPE
Wet pour surfacing over the entire playground
The Brief:
The Client were looking to transform their playground into a bold and colourful space for children to play on their break times.
Wet pour surfacing :
Our wet pour impact absorbing surfacing is designed to offer maximum safety performance with high durability and cost effectiveness. The wet pour surface construction is formulated from rubber granules and polyurethane binders made from recycled tyre rubber, and a coloured top layer of much finer rubber granules.
Our wet pour surfacing has been fully tested to
BS EN 1177:2008.
The Challenges:
Installation took place during school holidays to eliminate the risk to the children. This means the installation teams had free reign to work quickly across the site without risk of the surface being disturbed.
Outcome:
The new playground was a stunning transformation and children were delighted to start the first day back running over rainbows and hoping along coloured dots.
This provided a safe play space for all age groups and allowed free and creative play for children to play.