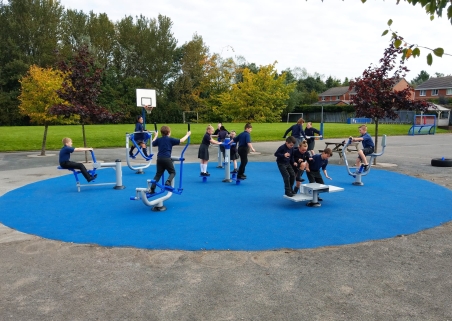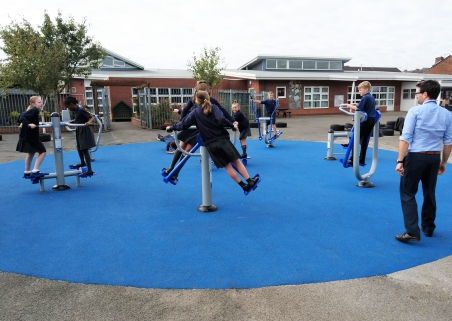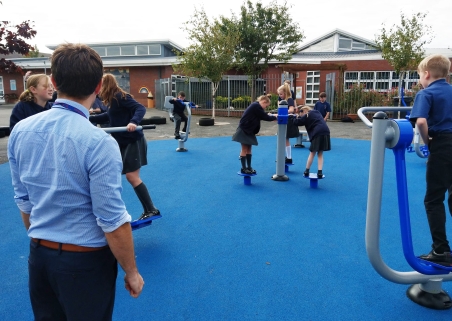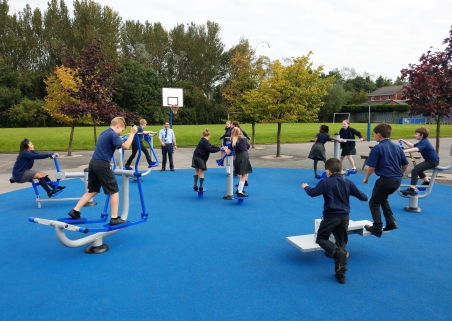 Project Details
CLIENT
St. George's Central C.E. Primary School
BUDGET
£13733.10 + VAT
DATE
2019
PROJECT TYPE
Outdoor Gym with Wetpour Surfacing
Brief:
The Client were looking to install a new outdoor gym into their existing playground. The school were keen for surfacing to be placed under the equipment so the fitness site was defined away from the normal playground space.
The Equipment:
– Education Outdoor Gym Bundle
-Wetpour Surfacing – To Supply and Lay a total of 95.1m² of EN1177 certified Wet Pour Rubber Surfacing in blue.
-Lesson plan books
Challenges:
The installation took place in school holidays to eliminate any risk to the children. The equipment was installed first and the surfacing team followed to provide a lovely blue circle around the units.
The Outcome:
The school have loved including this new fitness option into their daily routine. With help from the lesson plans the equipment can be incorporated into PE lessons, along with recreational use at break times.
Being located within the playground means the units can be supervised at all times by staff and arrangements of the units mean that children can socialise while exercising.