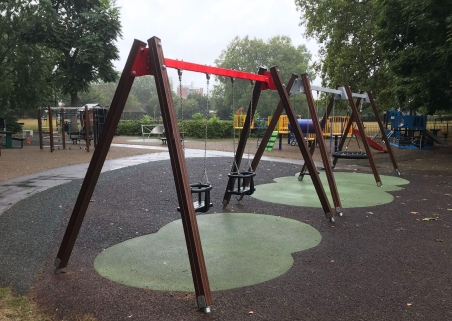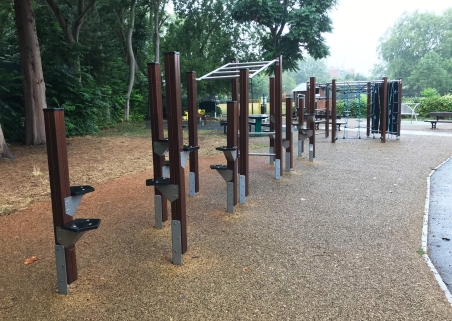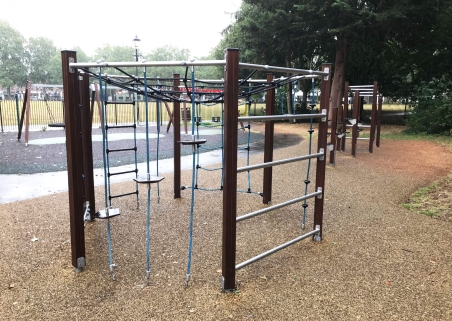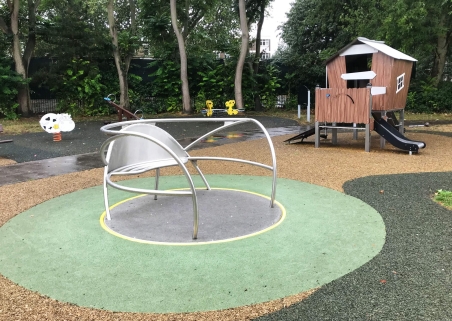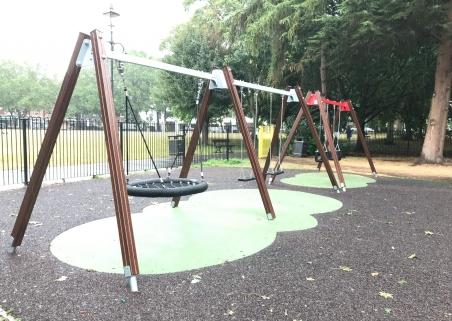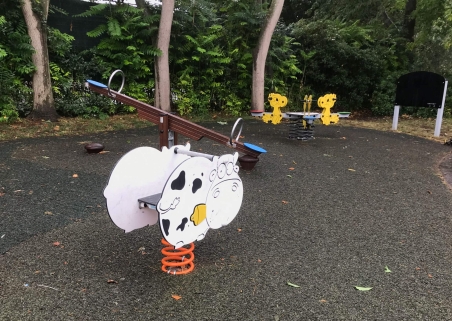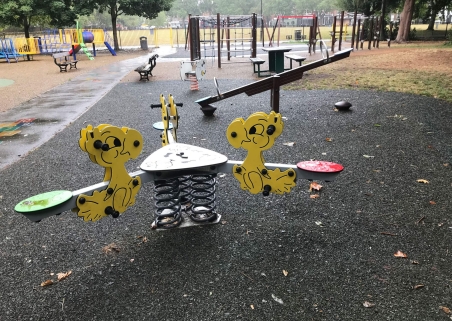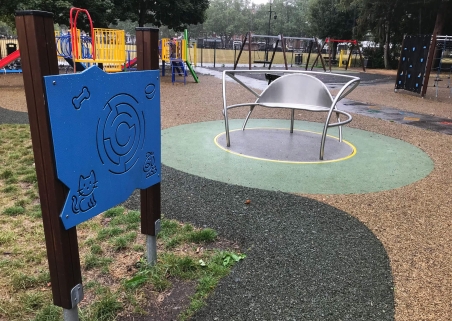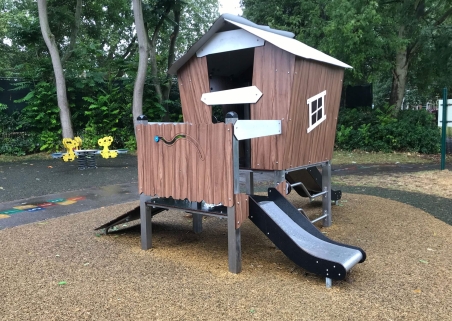 Project Details
Client
London Borough of Hammersmith & Fulham
Budget
£74,129.36 + VAT
Date
2019
Project Type
Playground refurbishment and safety surfacing
The Brief:
The Client were looking to transform their current play space and introduce a range of durable equipment with a colour theme across the site. The site was also to have zoned areas for different age groups with impact-absorbing surfacing.
Equipment Installed:
• Crooc Multiplay Unit in timber effect
• Timber Multiplay
• Timber Swings
• Three Birds Springer and Cow Springer, Timber Seesaw
• ManDDAla Roundabout
• Climboo Gymnastics Cube, Timber Stepping Pods and Timber Overhead Ladder
• Bonded Rubber Mulch and Wetpour Surfacing
The Challenges:
The works were completed in a public park, so HERAS was erected to stop entrance to the public during installation. The Client wanted any area not used for play equipment to be turfed. We allowed temporary fencing for the grass to grow through while allowing the park to be open after the new equipment was installed.
Outcome:
The park has been a success with residents and local users. The addition of the new equipment for a wide range of age groups has seen use by a number of new users from around the area. The timber muted colour theming for the site, along with the bonded rubber mulch has created a lovely natural look and feel for the site. The use of connecting pathways and surfacing around all units has made the site more inclusive for wheelchair users and those with buggies and prams.