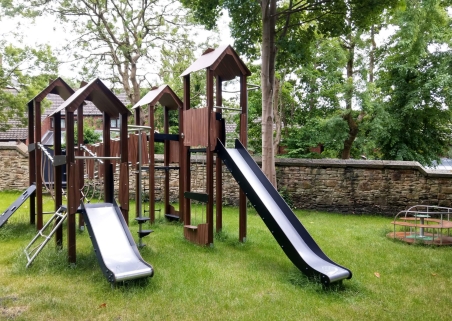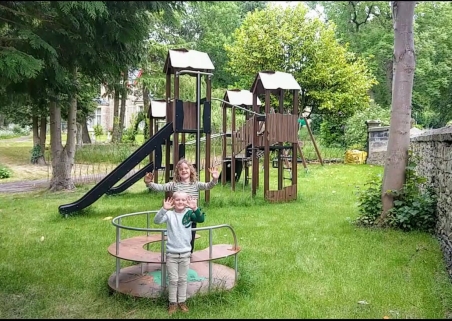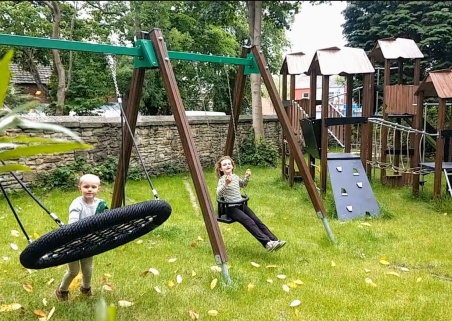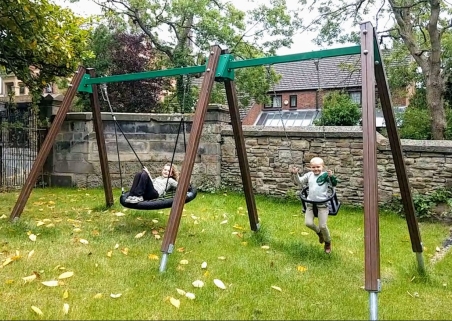 Project Details
Client
St Mark Universal Copts Care
Budget
£25,771.31 + VAT
Date
2019
Project Type
Natural Playground with grass matting
The Brief:
The Client were looking to utilise an unused area for visitors to turn this into an exciting play space for a range of ages.
Equipment Installed:
• WD1412 Timber Multiplay
• WD 1492 Timber swing with Basket and cradle seat
• CA503 Full seated Roundabout
• RE 228 Lion Springer
• Grass matting surfacing
The Challenges:
The site was secured from public use and installed in a timely manner. The ground was levelled to ensure the roundabout would be situated corrected upon installation.
Outcome:
The playground has offered a fantastic nature themed site, keeping the natural grass and surroundings. The units were built with timber effect panels to keep the longevity of steel but with the wood effect.
The multiplay is packed with play activities and different level platforms and slides. The swings, roundabout and springer offer different play opportunities within the same space.