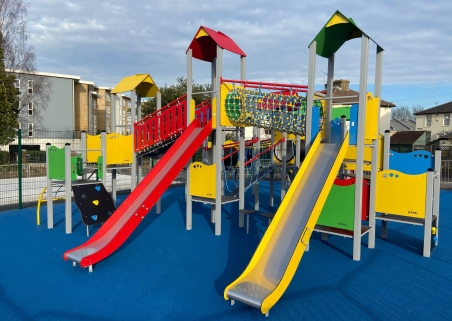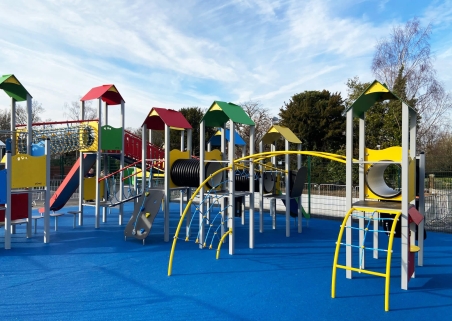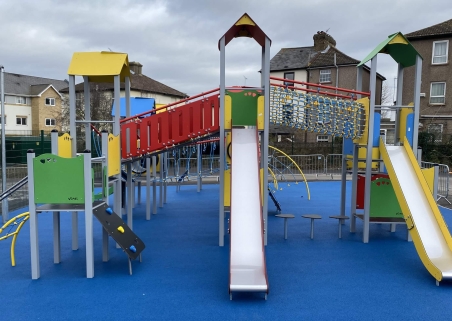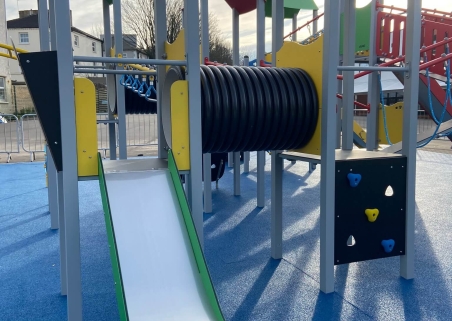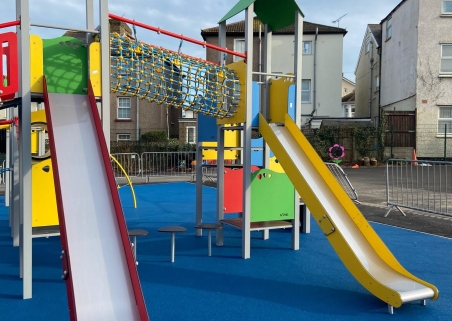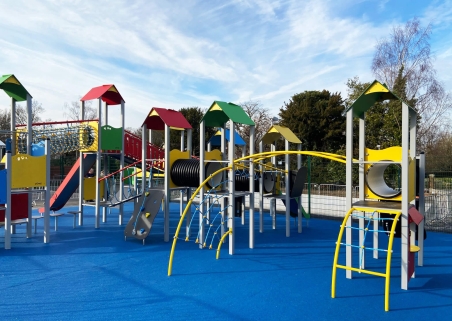 Project Details
CLIENT
Chantry Community Academy
BUDGET
£49,495.00 + VAT
DATE
2020
PROJECT TYPE
New multiplay unit and safety surfacing for a school setting
The Brief:
The Client was looking to install a large climbing play structure to accommodate lots of children during playtime. They wanted various heights and levels to allow children to progress on the unit and challenge themselves.
Equipment Installed:
-0211-1 Vinci Steel Multiplay Unit – 9 platforms and 25 play activities
-Blue wet pour surfacing
The Challenges:
As the installation took place in a school setting we ensured the site was fully secure with HERAS fencing to protect the students on site. All tools were removed at the end of the day and the project was completed in a timely manner.
Outcome:
The new play unit has been a huge hit with the students, offering a wide range of play activities from sliding, climbing, crawling, balancing and rope play options.
The unit can accommodate over 30 users and allows children the chance to challenge themselves through the various play options available. A durable and low maintenance unit suitable for a school setting.