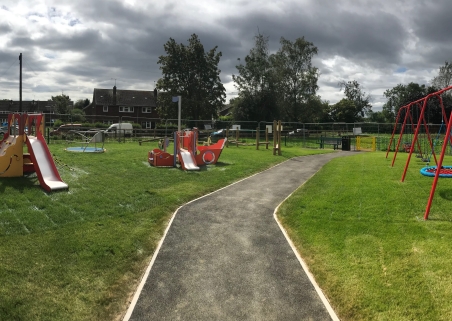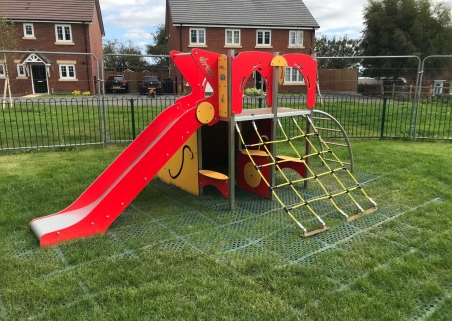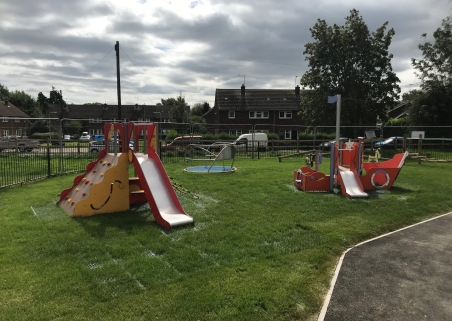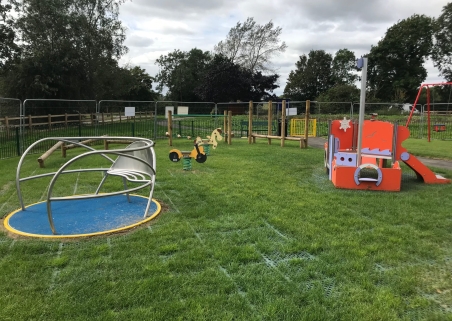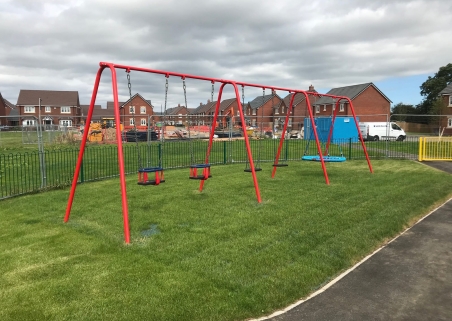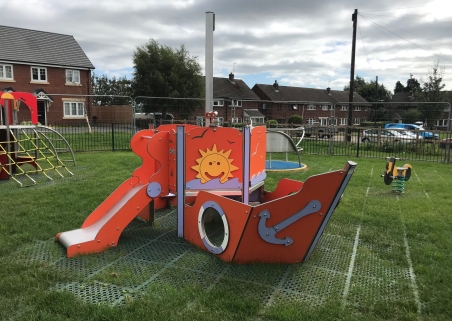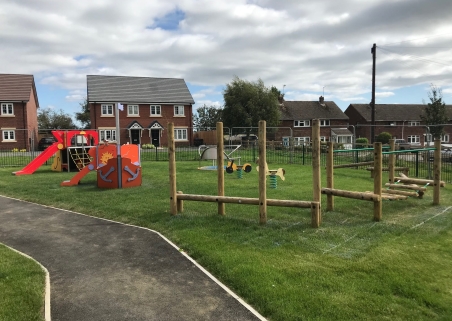 Project Details
CLIENT
Lion Court Homes
BUDGET
£50,995.00 + VAT
DATE
2019
PROJECT TYPE
New playground development within housing
Brief:
The Client were looking for a LEAP playground to be installed between two new residential developments. The area needed to be fenced and all equipment was required to have grass matt safety surfacing.
Equipment Installed:
-2.4m high, 3 bay 2 flat seat, 2 cradle seat and 1 Birds Nest steel Swing
-Horse Springer
-Osmoz Infant Multiplay Unit
-Coaster Boat
-ManDDAla roundabout
-Timber Trail
-Fencing and Ancillary Items
Challenges:
The site was delayed due to delays within the housing development so the equipment was required to be stored at our premises. One the site was available the units and surfacing were installed swiftly.
The Outcome:
The new playground offers a wide of activities and fun themed play units. The boat is fantastic for little ones to explore and role play where as the Osmoz unit offers challenge and development for progression within the site.
The ManDDAla roundabout and basket swing are also suitable for those less able. The new play area is a fantastic safe space for local residents to enjoy within their new community.