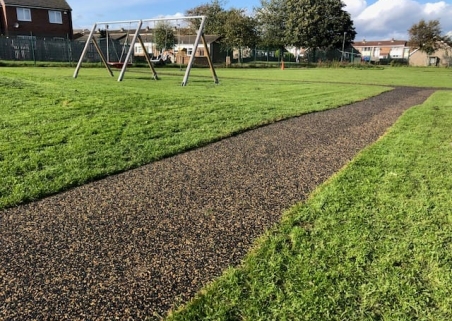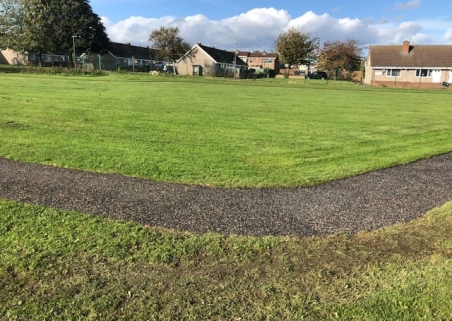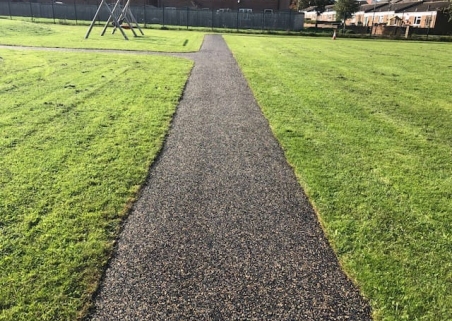 Project Details
CLIENT
Springwell School
BUDGET
£19,382.00 + VAT
DATE
2019
PROJECT TYPE
Daily Mile Track
Brief:
The client were looking to put a Daily Mile track around their playing fields to give the students a clear defined route to run their mile a day. They wanted a robust surface which could be used all year round.
Surfacing Installed:
Supply and lay 300m² of 50mm thick SUDS-bond surfacing SUDS-bond is a water permeable surfacing system using a blend of naturally decorative aggregates and recycled granules from used tyres.
Preperation:
We allowed to excavate 300m² of existing soil/grass to a depth of 50mm in preparation for SUDs-bond surfacing. This creates a better base for the SUDS to be laid.
The Outcome:
The new track has been a big hit with the children. The SUDS track means that no surface water builds up on so a mile can be run whatever the weather.
The track allows several children to run side by side which makes the activity social and fun for all. The installation of a defined track means the activity is also fully inclusive for those less able and wheelchair users.