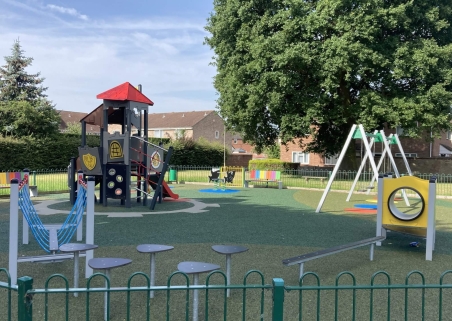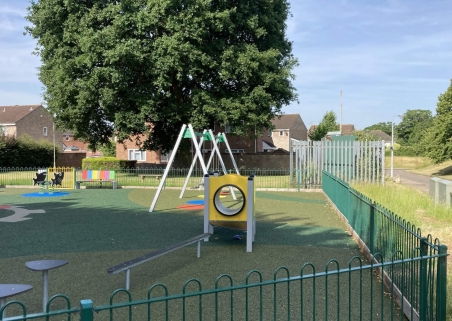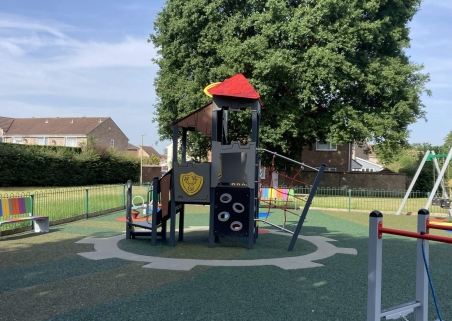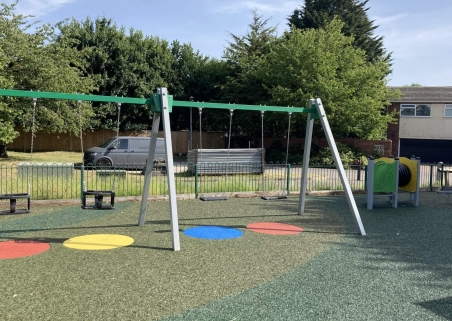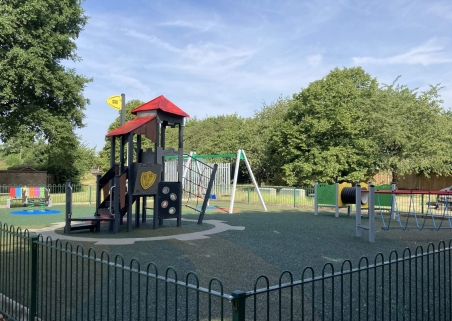 Project Details
CLIENT
Stanway Parish Council
BUDGET
Approx £50,000.00
DATE
2022
PROJECT TYPE
New playground development
The Brief:
The Client were tendering to redevelop an older playground in a residential development. To remove old equipment and create a new engaging space with safety surfacing.
The Budget:
Approx £55,000.00 + VAT
Equipment Installed:
• Castillo castle 3003
• 2 flat, 2 cradle swings – ST 1424
• Shark Springer – 0623
• SeeSaw ST 0500
• Trail including balance beam bridge, balance beam, stepping pods, and tunnel
• Mulchbond and wet pour safety surfacing
The Challenges:
The installation was within a community park which
meant the public had access 24/7. Protective fencing was installed to allow the team to work safely in the designated area, this also helped limit access and protect the public while the works were completed.
Outcome:
The new playground has provided a fantastic space for children to enjoy. Meeting the Clients brief to be hard-wearing, imaginative, and offer free flow play around the site.
The equipment allows children of all ages to play together and offers a secure space for children to play.
The site has been transformed and the new play area can be enjoyed for many years to come.