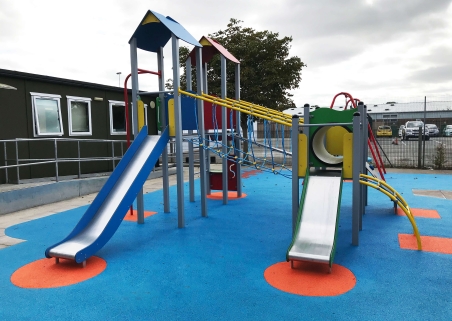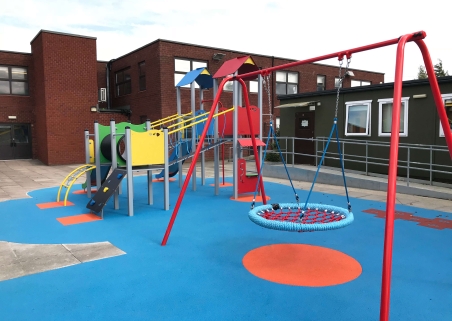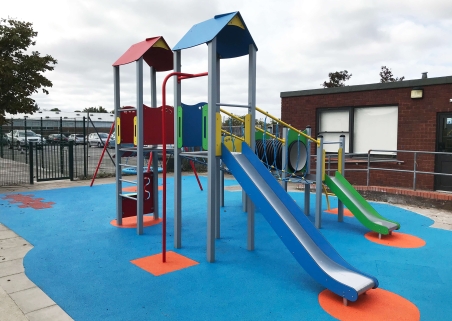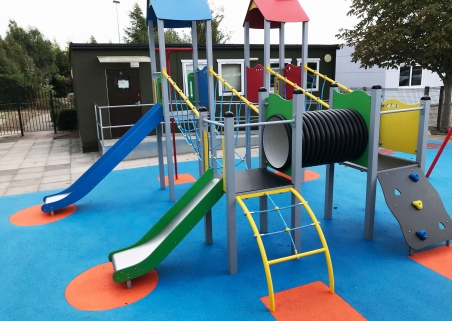 Project Details
CLIENT
The Chiltern School, Bedfordshire.
BUDGET
£24,082.12 + VAT
DATE
2018
PROJECT TYPE
Playground Equipment and Safety Surfacing
The Brief:
The Client were looking for playground equipment for one of their outside spaces, they were also interested in coloured wet pour safety surfacing.
Equipment Installed:
– 0208 – Steel Multiplay Unit
– DP-203 Steel Basket Swing
– Wet pour Safety Surfacing
– Hopscotch Play Markings
The Challenges:
The installation took place within school holidays to eliminate any risk to children. The equipment was installed quickly and safety surfacing was then installed around the units with coloured wear pads and hopscotch markings.
Outcome:
The playground was transformed into a colourful fun zone for the children to enjoy. The multi play unit is packed with play activities including two slides, rope bridges and ladders, tunnels, climb walls, fireman's poles and more! The basket swing also offers a fantastic social play space for children to play with friends.
A bright and colourful transformation.