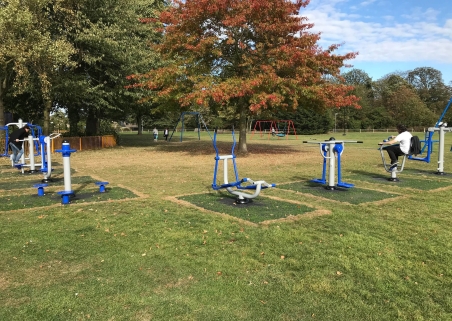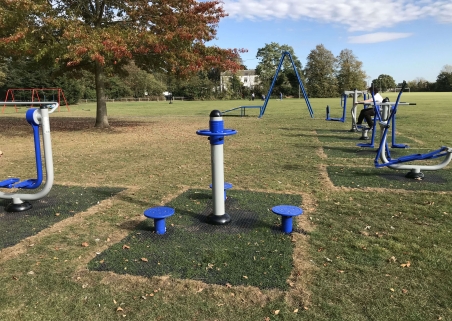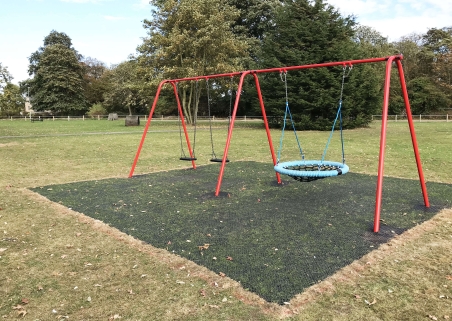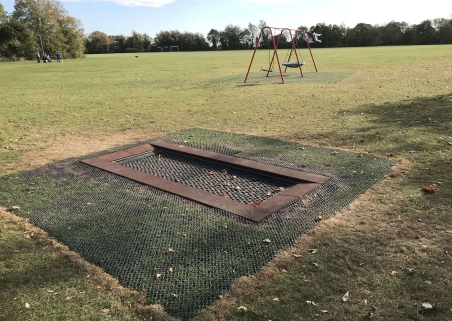 Project Details
CLIENT
Thorney Park, Cambridgeshire.
BUDGET
£35,500.00 + VAT
DATE
2018
PROJECT TYPE
Installation of Outdoor Gym and Playground equipment
The Brief:
The Client were fundraising and were looking to introduce outdoor gym and a few play units to the local park. The preference was on outdoor gym units and play if more funding became available.
The Client were interested in the Community Gym bundle in blue and silver with grass matting, this allows opportunity for cardiovascular and strength-based workouts to take place.
Further play units were selected including swings, a zip line and a Wheelchair accessible trampoline. Allowing the site to be inclusive for all users.
The Budget: £35,500.00 + VAT
The Challenges:
The installation of this site provided a few challenges for the team. Working within a community park meant the public had access 24/7. Protective fencing was installed to allow the team to work safely in the designated area, this also helped limited access and protect the public while the works were completed.
We focused on ensuring that the works did not have an adverse effect on the local and general environment and were completed within the allocated timeframe to minimise disruption.
Equipment Installed:
• Community Outdoor Gym Bundle
• 2.4m 2 bay 2 flat seat and 1 Birds Nest steel Swing
• In Ground Wheelchair accessible Trampoline
• Steel Aerial Runway – 30m long
• Grass Matting Safety Surfacing.