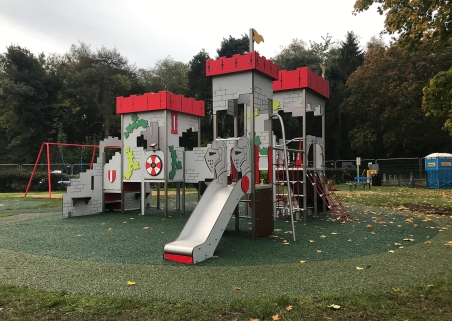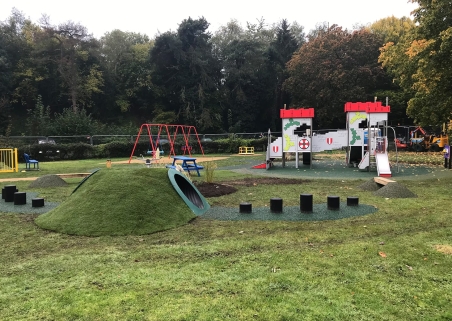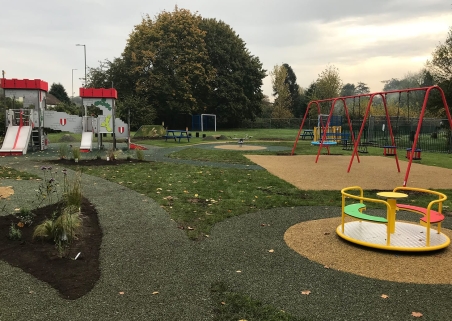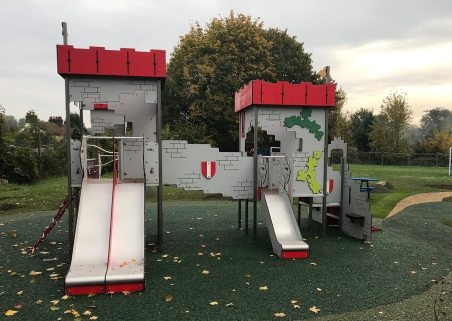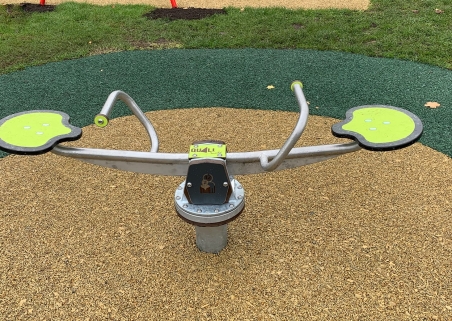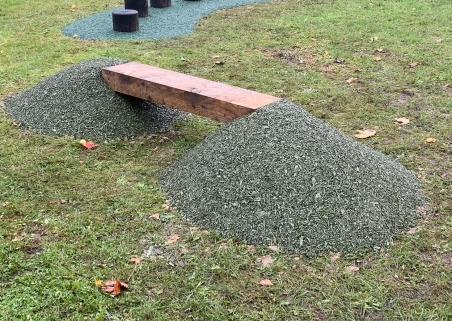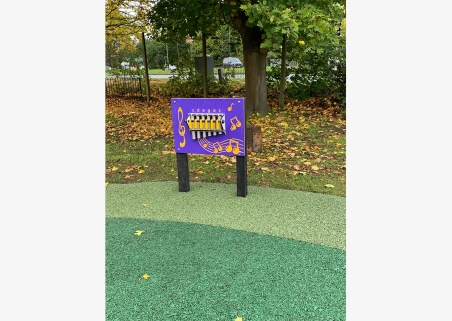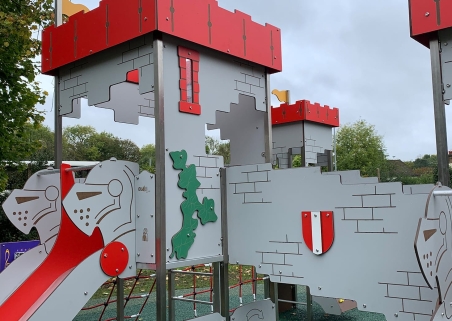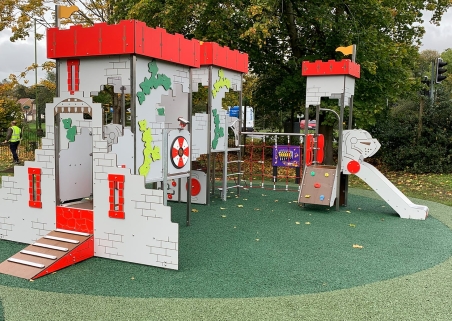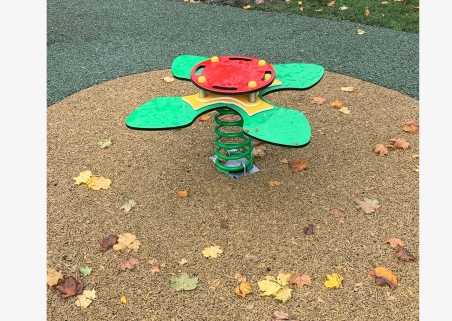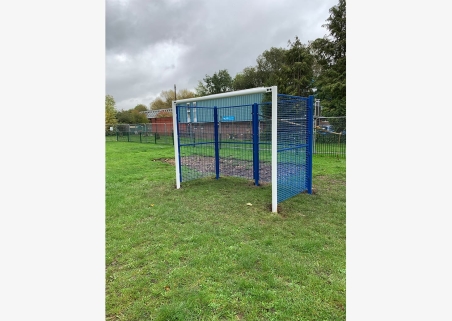 Project Details
CLIENT
Three Rivers District Council - Cassiobridge Play Area
BUDGET
£80,706.00 + VAT
DATE
2019
PROJECT TYPE
Playground with Bonded Rubber Mulch Surfacing
The Brief:
The Client wanted to refresh an old tired play area with basic playground equipment into a unique and exciting play space for all age groups.
Equipment Installed:
-CC 12-3004 Castle Multiplay
-4-way Springer
-Roundabout with seating
-BH-300 Spinning seesaw
-Swings with 2 flat, 2 cradle and one basket
-Hand Chimes
-Mound with tunnel,
-Stepping posts
-Link sleeper mounds
-Wild meadow planting and ancillary items
-Staggered Cycle Rack
-Quadro Litter Bin
-Steel Seat
-Inclusive Steel Picnic Table
-Magnifying Post
-Steel dog lead post
– 2 x Mini Goals
The Challenges:
The installation was in a public park, so the site needed to be secured from the public at all times. HERAS fencing was erected around the site while the removals and installation took place. There was a local nursery close by so the team spent time discussing the installation with the children.
Outcome:
The site has see a wonderful transformation, with the stunning large castle multiplay as a centre piece. The range of play activities has seen an increase of visitors to the site and the extra addition of goal ends has given a great space for older children to enjoy.
The rubber mulch surfacing created a natural look and feel for the space while being durable and hard wearing for regular use.