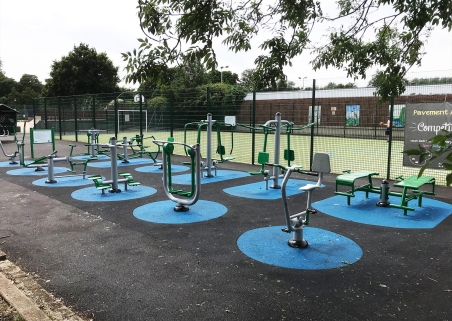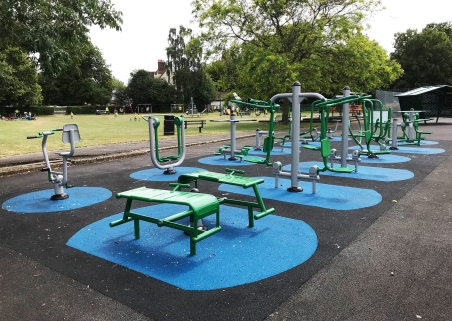 Project Details
CLIENT
Ware Town Council
BUDGET
£75,000.00 + VAT
DATE
2019
PROJECT TYPE
Outdoor Gym, Youth Shelter and MUGA
The Brief:
The Client were looking to install an outdoor gym alongside a new MUGA and Youth Shelter to provide a "go-to" fitness zone for the local community to use. The Client were looking for a neutral colour for all equipment along with artificial sports grass for the MUGA surfacing.
Equipment Installed:
-Base Youth Shelter
-Championship MUGA with Matchplay Surfacing
-Outdoor Gym on wet pour surfacing
The Challenges:
As the installation took place in a community space, HERAS fencing was erected and secured throughout the process. This was to protect the project and materials from the public during build and ensure safety throughout the project.
Outcome:
The new fitness space allows the community to workout at the gym with 18 user stations and 12 units or play football or basketball on the MUGA. Spectators can also sit and watch sports matches in the new sheltered Youth Shelters. We selected Matchplay 2 for the sports surfacing as this offers fantastic ball properties for a range of sports with low sand content for all year-round use. A great fitness site for all ages and abilities to use.