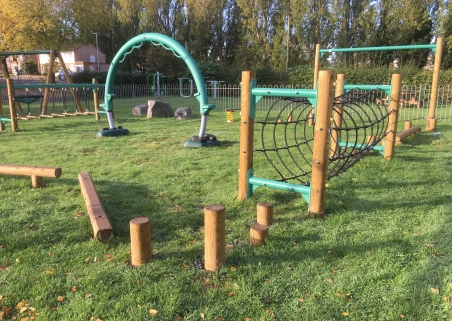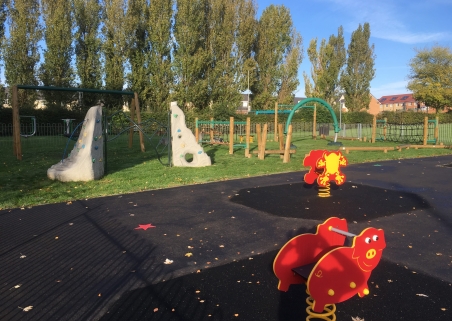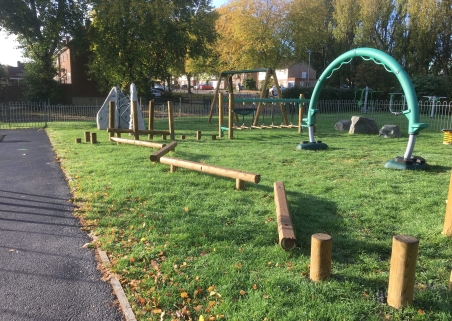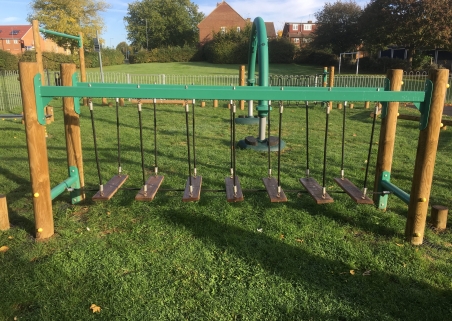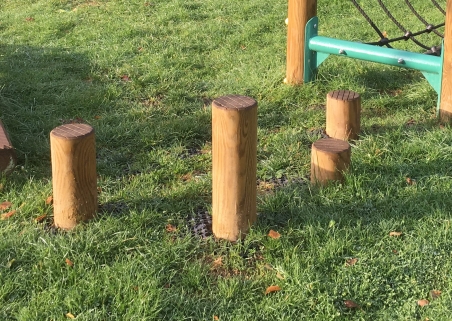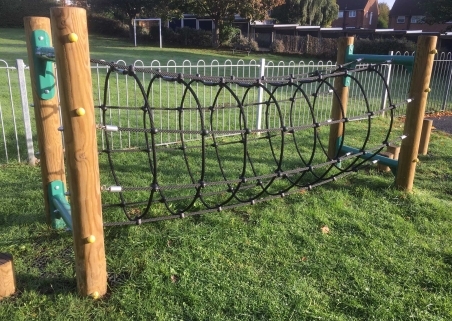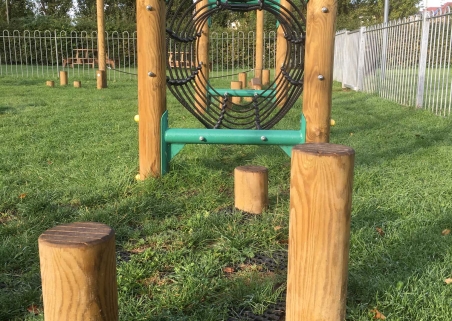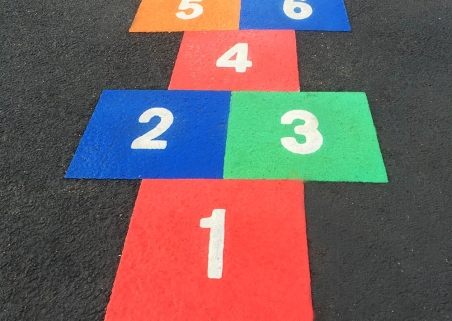 Project Details
CLIENT
Watford Community Housing Trust
BUDGET
£45,800
DATE
2016
PROJECT TYPE
Playground Equipment
The Site:
Watford Community Housing Trust, Hertfordshire.
The play area is situated within a local park surrounded by housing which makes the site popular with local families. With a small amount of existing metal based play equipment it was important to add more natural play features.
The Brief:

The Client indicated they wanted a natural/ recycled theme where possible to form the basis of their new play space. They were keen on a focus on wood for equipment with a main interest on a timber trail. The playground needed to cater for all age groups and abilities across the site.
The Existing Equipment:

Within the existing play area, acrylic coating was added to the tarmac, thermoplastic learning markings were installed and Wet pour safety surfacing overlay was added to existing surfacing. The existing play frames were also repainted.
The Challenges:

Working within a community space meant the public had access 24/7. Protective fencing was installed to allow the team to work safely in the designated area, this also helped limited access and protect the public while the works were completed.
Equipment Installed:

• Big Toys Rock 'n Cross
• Basket Swing with Wooden Frame
• Rock Duo Climber
• National Activity Trail
• Pig Springer
• Monster Springer
• Outdoor Gym – Skier, Cross Rider, Air Walker and
Chest Press/Lat Pull Combi
• Thermoplastic Playground Markings
The Final Outcome:
Monster Play offer a wide range of recycled and timber focused play equipment so it was easy for us to source equipment to meet the customer's needs. With splashes of colour through surfacing and springers the play area was brought back to life.