24
Nov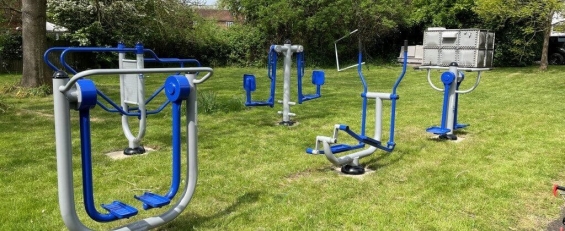 Top 5 benefits of investing in outdoor gyms for local authorities and councils
Shared spaces are vital to communities today. Investing in outdoor gyms gives local authorities and councils a way to create opportunities to strengthen local ties and to give local residents a free facility designed for health and fitness. Not only does this demonstrate vital investment in the local community but it also generates return on that investment in the form of healthier, happier kids and adults. These are the top 5 benefits of investing in outdoor gyms.
A safe way to stay active that is free to use. Investing in outdoor gyms creates healthy places in local communities, somewhere that is weather resistant, safe and specifically designed to help users improve health and fitness in an effective way. There are many different options when it comes to the equipment that can be installed, from cross trainers and outdoor bikes to a shoulder press.
There is something for everyone. Outdoor gyms can be used by beginners who are investigating fitness equipment for the first time, by interested children and their parents or those who are training with a personal trainer. Losing weight, gaining weight, building strength or working a particular muscle group can all be achieved thanks to the versatility of what an outdoor gym has to offer. From cardio pieces to strength building and resistance training pieces, there are lots of different ways to create a multi-functional space.
The wellbeing benefits are huge. All the evidence suggests that staying active, especially outside in the fresh air, is enormously beneficial when it comes to wellbeing. Natural daylight provides a vital shot of Vitamin D and being in the fresh air can have all sorts of positive impacts on humans, from improving blood pressure and heart rate to strengthening the immune system. It can even help to guard against seasonal depression and improve quality of sleep.
The opportunity to organise instructor-led sessions. Local communities benefit significantly from stronger ties and outdoor gyms offer a great way to achieve this by using the equipment to host instructor-led classes. These can provide a social element, a way for people to connect and join in and also to better get to know the fitness equipment on offer. Organised sessions like this ensure that everyone is able to make the most of the investment made in the outdoor gym in an environment that feels positive and fun.
Improving diversity and inclusion. Local communities in the UK are often diverse and include people from many different backgrounds. An outdoor gym is a great way to help improve the ties in the community by providing a space where people can join in and connect. It's easy to make friends in this environment and people tend to be motivated to find out more about one another when they have a shared interest.
From making health and wellness more accessible to creating new spaces where important ties and connections can be formed, these are just some of the benefits of investing in outdoor gyms for local authorities and councils.